Tables: Calculate the number of tables for your event
The amount of tables for your event depends on a few variables such as the industry, size of the event, and location. This is functionality is only for in-person and hybrid events.
The number of tables vary event per event. To give you a realistic estimation of how many tables you should have at your event, we created a formula.
Feel free to use our formula, shown in the picture below.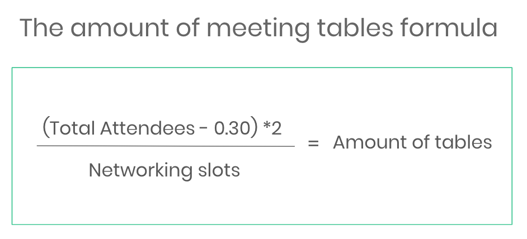 ---
Last updated on March 2021.
Written by Stephanie Campano Valenzuela.

If you didn't find an answer to your questions, please contact the Support Team here.

👇