How to edit Sponsorship levels (categories)?
You can edit the categories (sponsorship levels) on Sponsors tab on the right side.
1st Step: Click "Sponsors" tab from the sidebar, then navigate to the right side and click on the category you want to edit.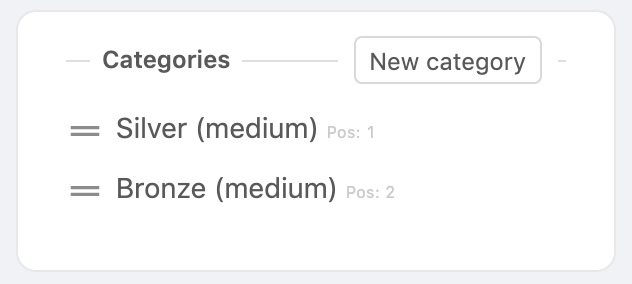 2nd Step: In the pop-up window you can change the name and size.
After making your desired changes, click "Update" and exit.