How do I delete a sponsor or sponsor categories?
You can delete your Sponsors and sponsor categories through Admin Panel.
To remove a sponsor:
Click "Sponsors" from the sidebar. Click the three-dot icon for a sponsor you want to delete, then click "Delete".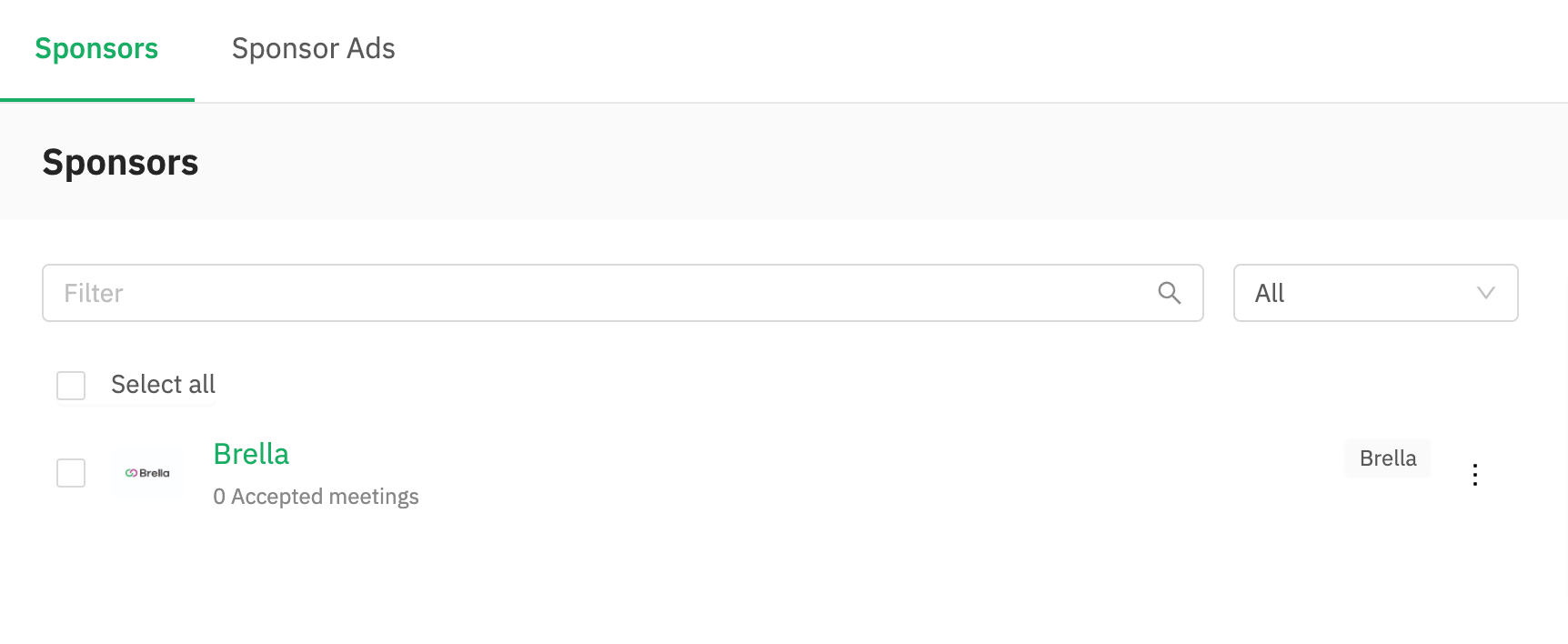 To remove a category:
Open the Sponsors tab and navigate to the "Categories" section on the right-hand side of the page. Click on the category that you want to delete and choose "Delete category" from the bottom of the pop-up window.