You can create multiple meeting slots in the Schedule tab.
Repeat meeting slots are useful for creating blocks of networking meetings, ex. 1 hour of networking during the break sessions or 6 hours for the entire event day.
1st Step: In the Schedule tab, click "Add new slot".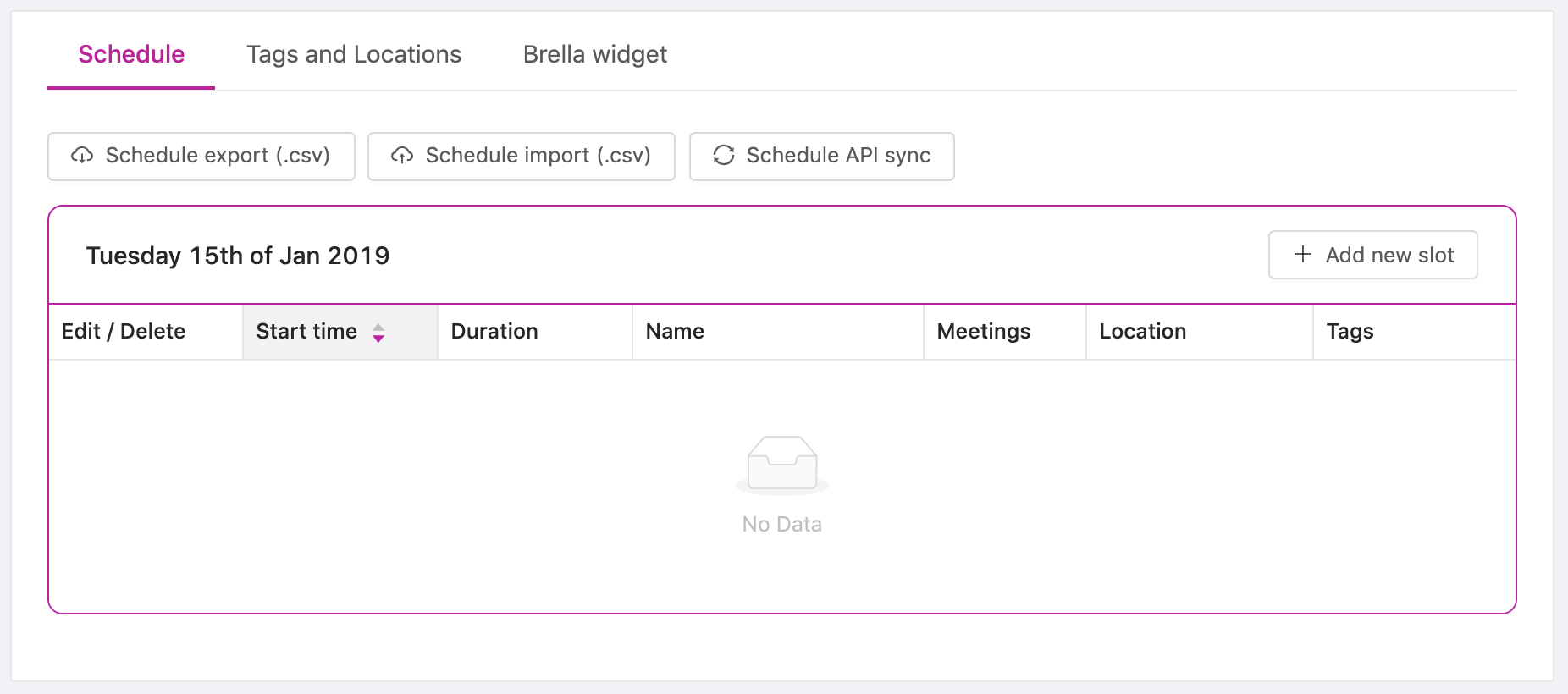 2nd Step: Click "Repeat meeting slot".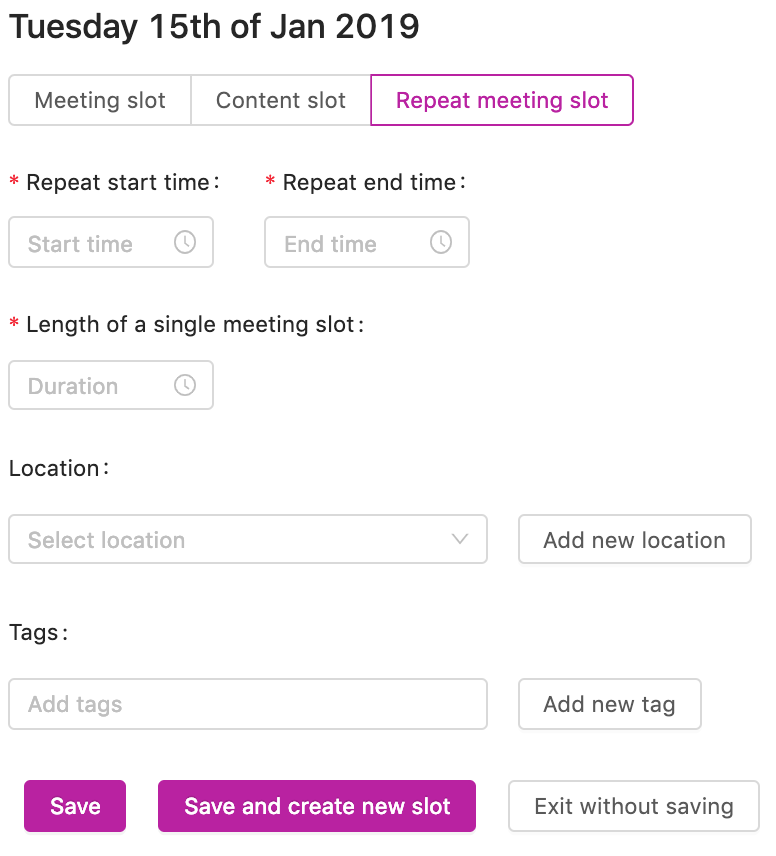 3rd Step: Choose when you want the networking block to start and end, then choose how long you want each individual meeting to be. For example, if your block starts at 12pm and ends at 1pm, and you want the length of a single meeting slot to be 10 minutes, there will be 6 meeting slots available in your agenda.
Tip: The most common networking times are 15 minute/meeting. If you're unsure of how long or short they should be, that's a great start.
4th Step: Select the location and tag. We recommend having all networking meetings tagged as "Networking" so they are simple to filter.
5th Step: Press "Save" to return to the schedule or press "Save and create new slot" to create a new slot.
Related Articles