How do I create different Sponsorship levels (categories)?
In order to highlight some of the Sponsors, additional Sponsor's Categories can be added.
1st Step: Having the Sponsors' feature activated and Sponsors' tab opened, press the button "New category".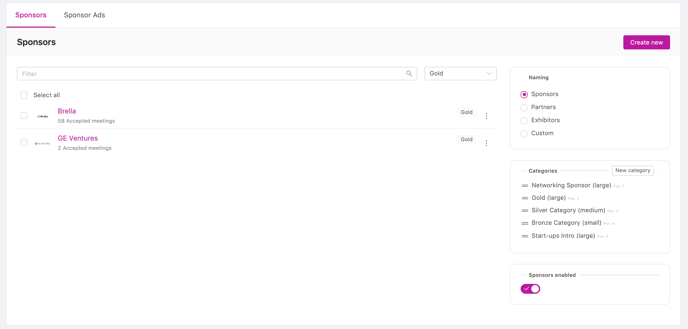 2nd Step: In the popped-up window, name the category and select the size. The size is what your attendees will see in Brella. Note that Medium and Large sizes will show the sponsor's representatives at your event.
When you're finished, click 'Save' and exit.
3rd Step: Repeat as necessary until you have all the Sponsorship levels (categories) you need.