You can create unique join codes manually by navigating to People tab and pressing 'New invite'
To create an invite manually, press "New invite" in the right top corner if the People tab.

After this, enter the details of the invitee, choose the number of seats allocated to them, and press "Save".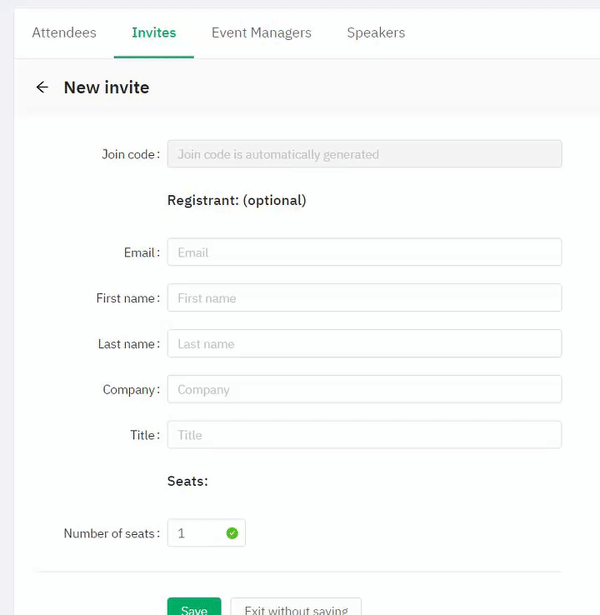 Note: The details you enter don't affect the users' profiles - these details are only for your internal use. Invitees must still sign up for Brella, set an account, and join via the unique join code you send to them.
Important to notice: At the moment it is not possible to send emails with the unique join code details via Brella. They must be sent manually or through your email marketing software.