Click on the Brella widget in the Schedule tab, then copy the code shown and paste it to your website.
What is a widget?
Brella widget is a special tool that you can use to display your event's agenda from Brella's Admin Panel on both Brella's app (web and mobile) and your website.
⚡Note: When making updates to your agenda, you will need to do those just once on the Brella's Admin Panel (manager.brella.io), and the updates will be synchronized on both the Brella app and your website.
Adding the widget to your event website
👉 1st Step: In the Schedule tab of the admin panel, click "Brella widget".

👉 2nd Step: Copy the script, then add it to your event website where your schedule should be. The end result would look something like this. The layout and widget can be customized further.
❗Note: The content order when having multiple sessions is sorted out alphabetically by the first tag of each session; if such, have the same start time.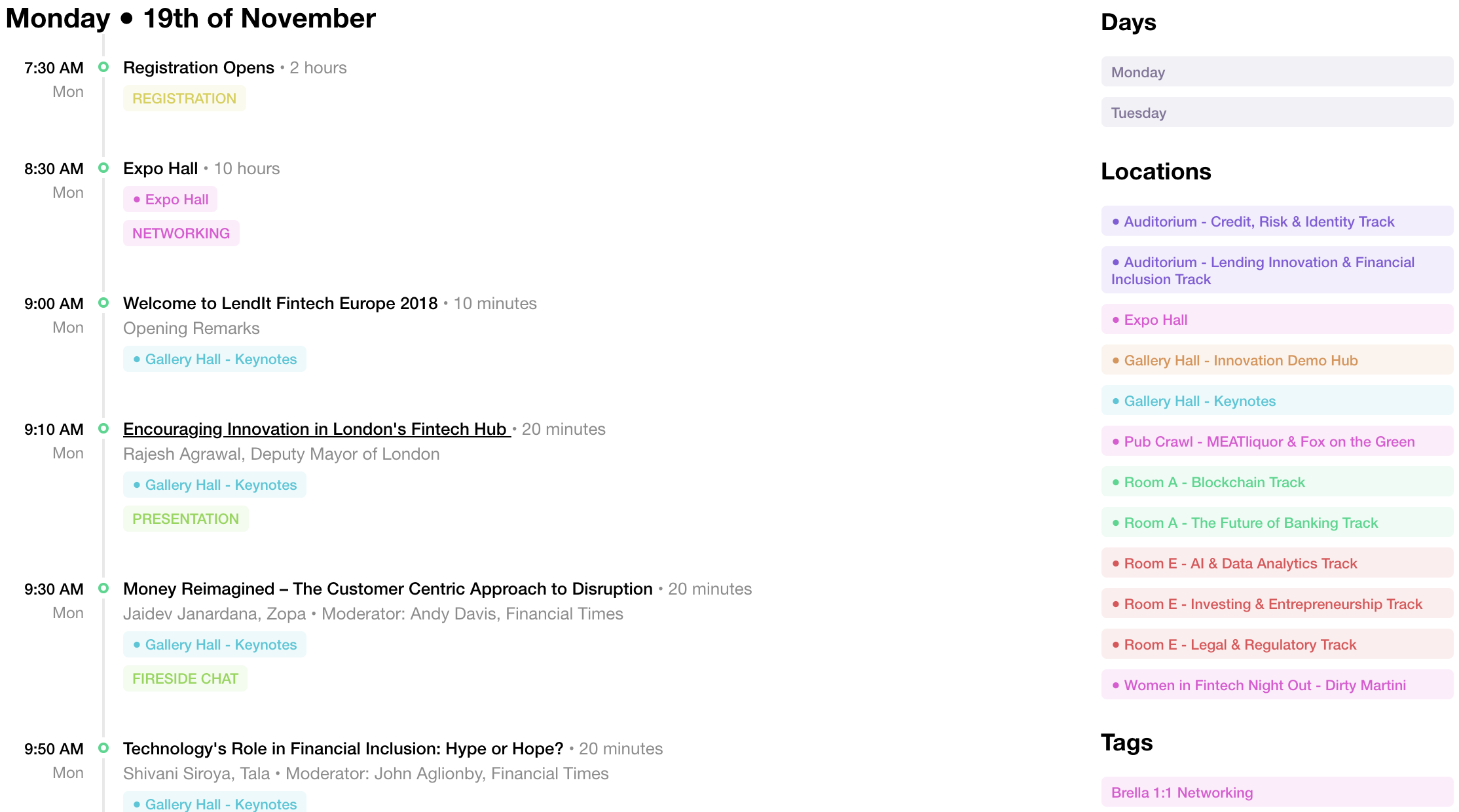 ⚡Note: If you have problems, please visit this article that may help you to troubleshoot some of the trouble.
Test your widget
If you're unsure of how the widget will look, this site is a great way to preview it. Simply copy your widget and paste it into the left column to see how it could look. Here's a short guide on what you will need to do:
👉 First, erase the text from the left bar

👉 Then paste the widget code, which was copied from the Admin Panel, and paste it to the left bar and click on 'Run'

🌟 Congratulations, that is it! This is exactly how the Brella widget will display your event's agenda on your website!