Schedule: Editing the sessions and slots
You can edit your content and meeting slots in the Schedule tab from the admin panel.
You can edit your current schedule by clicking 'Edit' on the right side of each session. You can also delete content or meeting sessions from the right side of the session.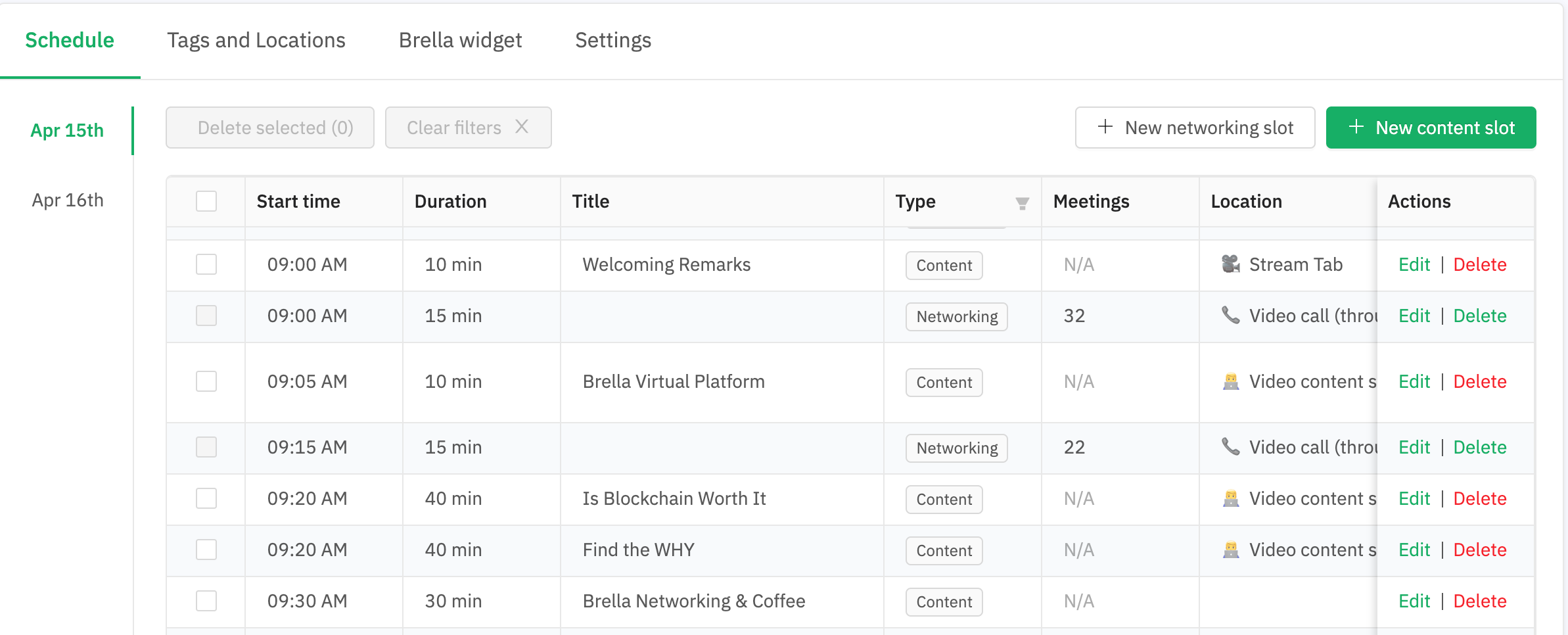 If needed, you can use the filter 'Type' to select which slots you want to edit (Networking or Content)

⚡Note: Please, check that there are no meetings booked on that slot before deleting anything. This will directly affect your attendees, and you'll need to inform them that they must reschedule their meetings. The system does not allow to delete a networking slot if there are more than 5 meetings scheduled.
❗Note: The content order shown in the attendee view when having multiple sessions is sorted out alphabetically by the first tag of each session; if such, have the same start time.
Last updated on March 2021.
Written by Stephanie Campano Valenzuela.

If you didn't find an answer to your questions, please contact the Support Team here.

👇