How can I add more information about my event?
You can add more information about your event in addition to the meeting area map, name of the event and event dates in the Custom pages Tab.
Custom pages Tab serves as a place where you can add much more than just basic event information. Custom pages will be seen in the More tab of the Brella app. Read more about what you can do with the Custom pages here.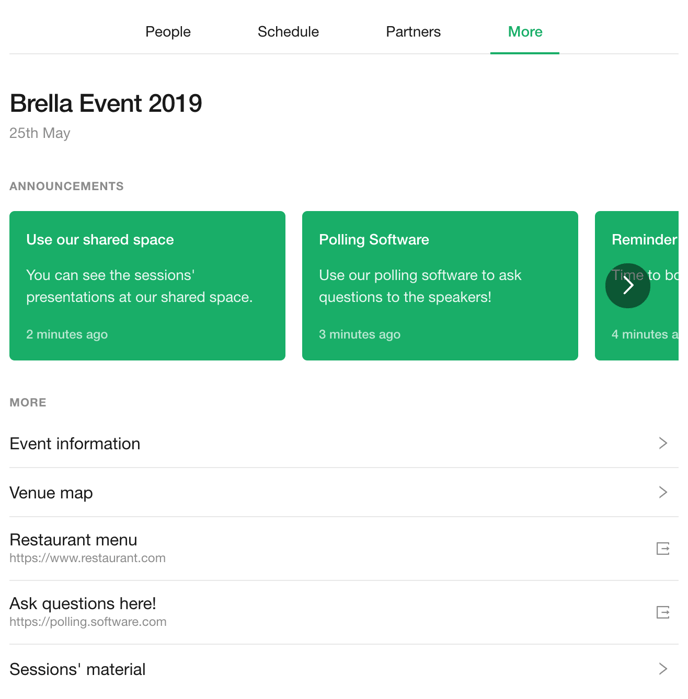 Related Articles