Your announcements or push notifications can reach Brella users in various ways.
We have some examples of how your announcements may look on different devices and screens.
What can be added
Here's a list of what you can include in your push notifications to attendees:
A title (max 45 characters)
Text content
Emojis
One URL (added in the text content)
Desktop
On the desktop version these notifications will appear in the More tab. Below is the screen of different tabs that you can see on Brella platform.
In order to see the announcement, click on the More tab on the left menu bar.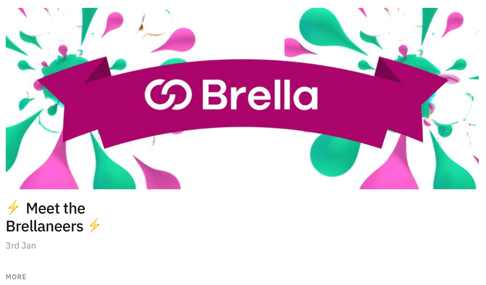 You will then see the announcements:

Announcements that haven't yet been seen by the attendee will be marked in green. As soon as they are opened, the green color will turn into grey and the system will note that the attendee 'saw' the announcement.
iOS
The phone model and iOS version may affect the look and feel of the notifications, but these are how the announcements should look with the most current version of iOS.
This is a push notification visible from the lock screen.

And this is the what the attendee sees when opening the notification.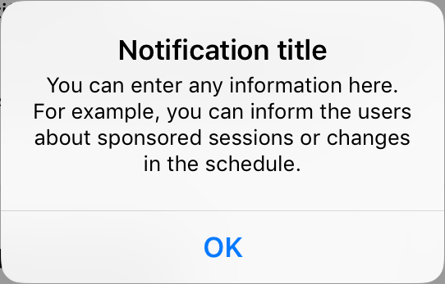 Android
While there may be variations between different Android devices, here is one example of a push notification visible from the lock screen (dark mode enabled).

And this is how it may look when opening the notification.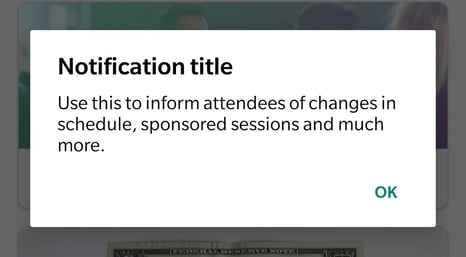 Related articles