Increase attendee engagement by enabling a live chat in the Stream.
Live chat gives an opportunity for attendees to send messages and connect with other people through the stream tab. They can ask questions regarding topic presented, keynote highlights, and share their own ideas.
How to enable:
Go to your event and select Details
Then, scroll down to the Virtual Events section and find the stream you wish to add live chat to. If you don't have a stream, learn how to add one here
Select the grey button to toggle live chat on
Select Save
Your stream now has a live chat!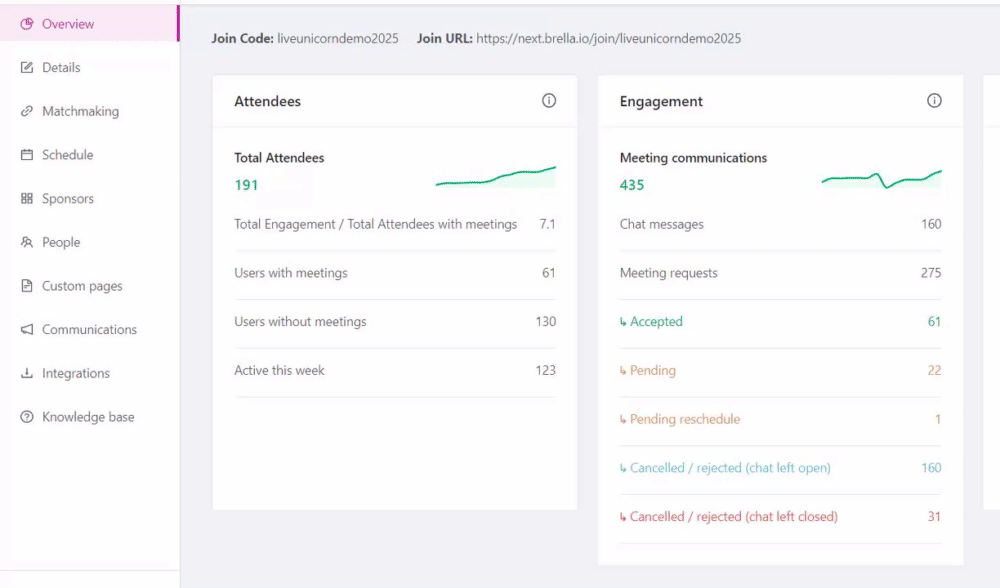 You can find it from the Stream section of your event. Attendees can comment and chat with each other during the stream, as well as ask questions from speakers (although there may be a delay from when the attendee asks a question and when they watch the speaker answering it).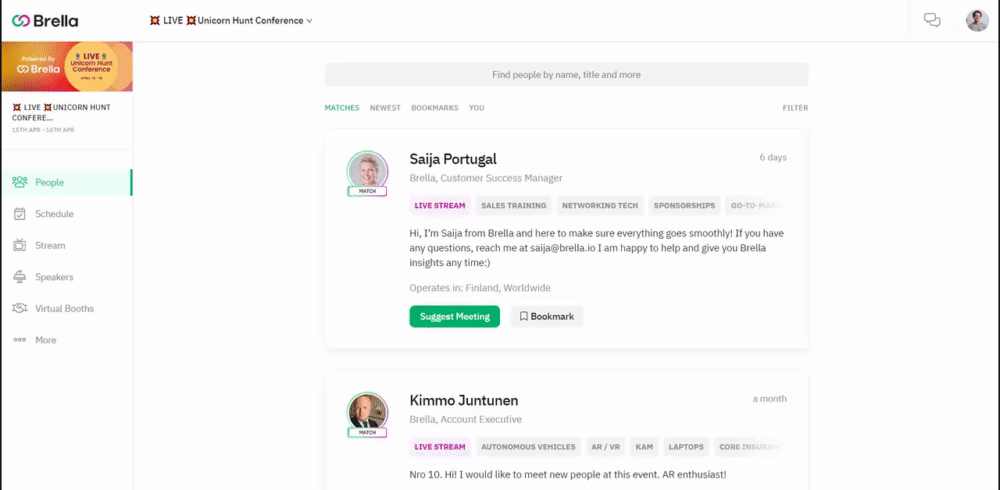 How do I manage chats?
Chats will be managed by all admins or event managers in Brella. They will be able to do it from the own Brella accounts. No need to go the admin panel!
Tip: Assign a team to supervise the chats are good, positive and appropriate!