Usually, any technical issue is caused by the cache, here is the step-by-step guide for you how to clear the cache for your event:
Clearing a web browser's cache can correct problems you may have using a web browser while using the Brella platform. We recommend that you perform this before the event starts in Brella.
💡 Tip! Brella works in the most popular browsers. To enjoy all the features and functionalities, we recommend you to use the latest versions of Chrome and Safari.

Follow the below steps to delete Brella's only cache data:
1. From the right-click of your mouse, open the list and select '
Inspect
'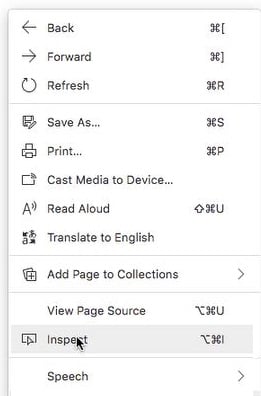 2. A new controller bar will open. Select the option 'Application'


3. On the right side of the bar, click on 'Indexed DB' from the Storage section


4. Select 'local forage - http://next.brella.io'


5. Finally, click on 'Delete Database' and Refresh the page fro the top icon on your browser search bar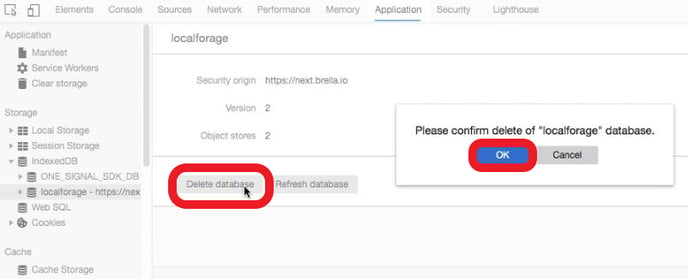 ⚡ Note: This process will ensure to delete only the data from the Brella app (next.brella.io) and not affecting any other stored websites.
---
Last updated in February 2021.
Written by Wendy Rendón

If you didn't find an answer to your questions, please contact the Support Team here.

👇