Usually, any technical issue is caused by the cache, here is the step-by-step guide for you how to clear the cache for your event:
Clearing a web browser's cache can correct problems you may have using a web browser while using the Brella platform. We recommend that you perform this before the event starts in Brella.
Tip! Brella works best with the latest versions of Chrome and Safari.
Chrome
The instructions below show how to clear the cache using Chrome:
1. Go to Chrome and click on the dots on the top-right corner of the page

2. Select the Settings option, and it will redirect you to > Privacy and Security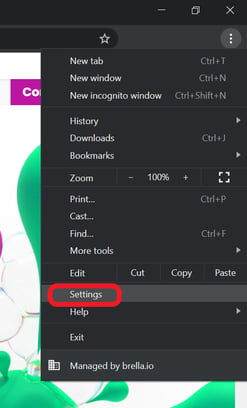 3. Click on the option Clear browsing data and after that choose the tab > Basic

4. Choose the Cached images and files and click on > Clear data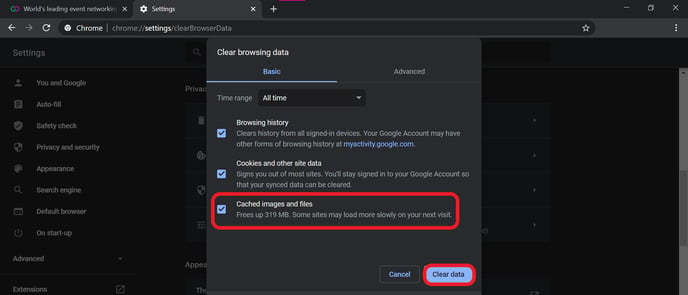 Note: You might want to clean your Browsing history as well, but remember to select a time range (in yellow) to avoid deleting unwanted content from your history list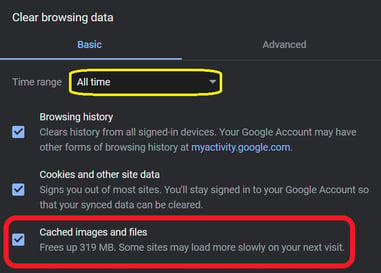 5. Refresh your browser and login once again

Safari
The instructions below show how to clear the cache using Safari.
1. Go to Safari browser and click on the drop-down menu and select Preferences.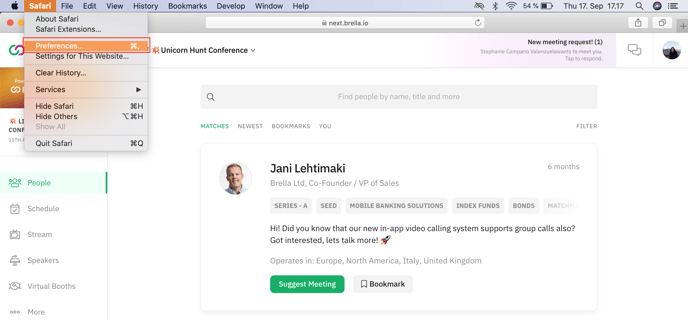 2. Click on Advanced, then check the 'Show Develop menu in the menu bar' option, and the Develop option in the menu will show up.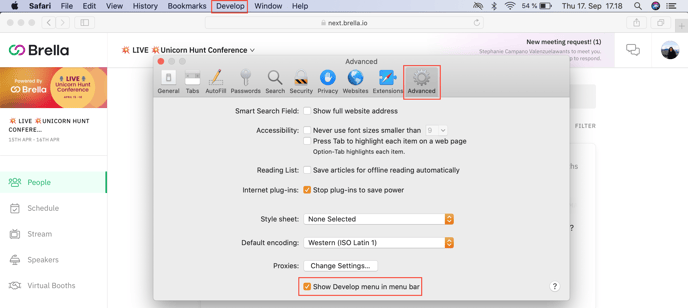 3. Click on Develop, then select Empty Caches.

4. You may also want to clear your browser history. Select the History drop-down, then Clear History.