Representatives: Reason why reps are not showing up in the booth
This happens when an attendee clicks on the 'Skip networking' while joining the event on Brella.
If you cannot find designated company representatives on a booth, but you can see them in the Attendee list in the People's tab, it means that the participant has opted out from networking.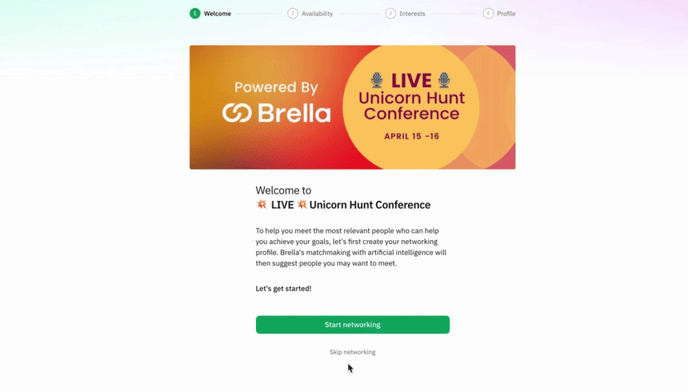 How to check whether someone has opted out of networking?
You can check that on the admin panel (manager.brella.io), click on the People tab, select Attendees, and check the networking column status.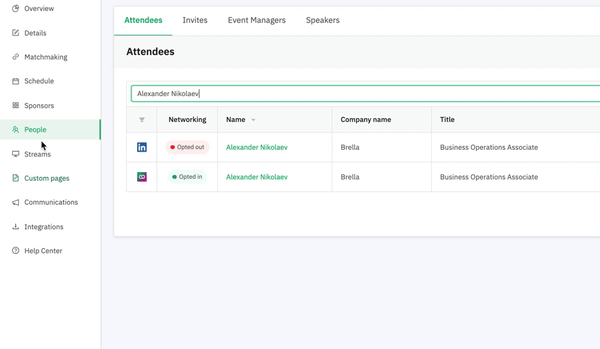 The solution to having the representative profile showing up in the virtual booth are:
Strongly recommend your companies' representatives start networking from the first registration day. This not only allows them to be shown in the virtual booth, but they will have a bigger chance to be connected by attendees, speakers, and leads, etc.
Remove them from the booth. You can do this manually.


---
Last updated on February 2021.
Written by Stephanie Campano Valenzuela.

If you didn't find an answer to your questions, please contact the Support Team here.

👇