📖 Networking: 1-1 Meetings & Chat
Interacting with others through the chat on schedule, streams, sponsors booths, and sessions
If you want to send a message in the live chat on Brella, and wonder how it will look for both you and fellow attendees, there are two views to keep in mind.
Live chats in Brella events allow you as an attendee to communicate with other attendees, speakers, sponsors, or the event organizer.
At events on Brella, you can find live chats in the Schedule sessions, Stream tab, or virtual booths.
The live chats are always located on the right side of the screen. You can share comments, greetings, questions, feedback and add instant reactions (Emojis) or GIF/image links in this view. The instant reaction can be added by searching them by clicking on🙂 the smiley or typing the emoji's name, for example, :smile:.
⚡️Note: Remember that all the messages you share in the live chats are visible to all other attendees. If you wish to send a private message to someone, send them a meeting request.
View - Live chat in Stream, Virtual booths and Schedule tabs: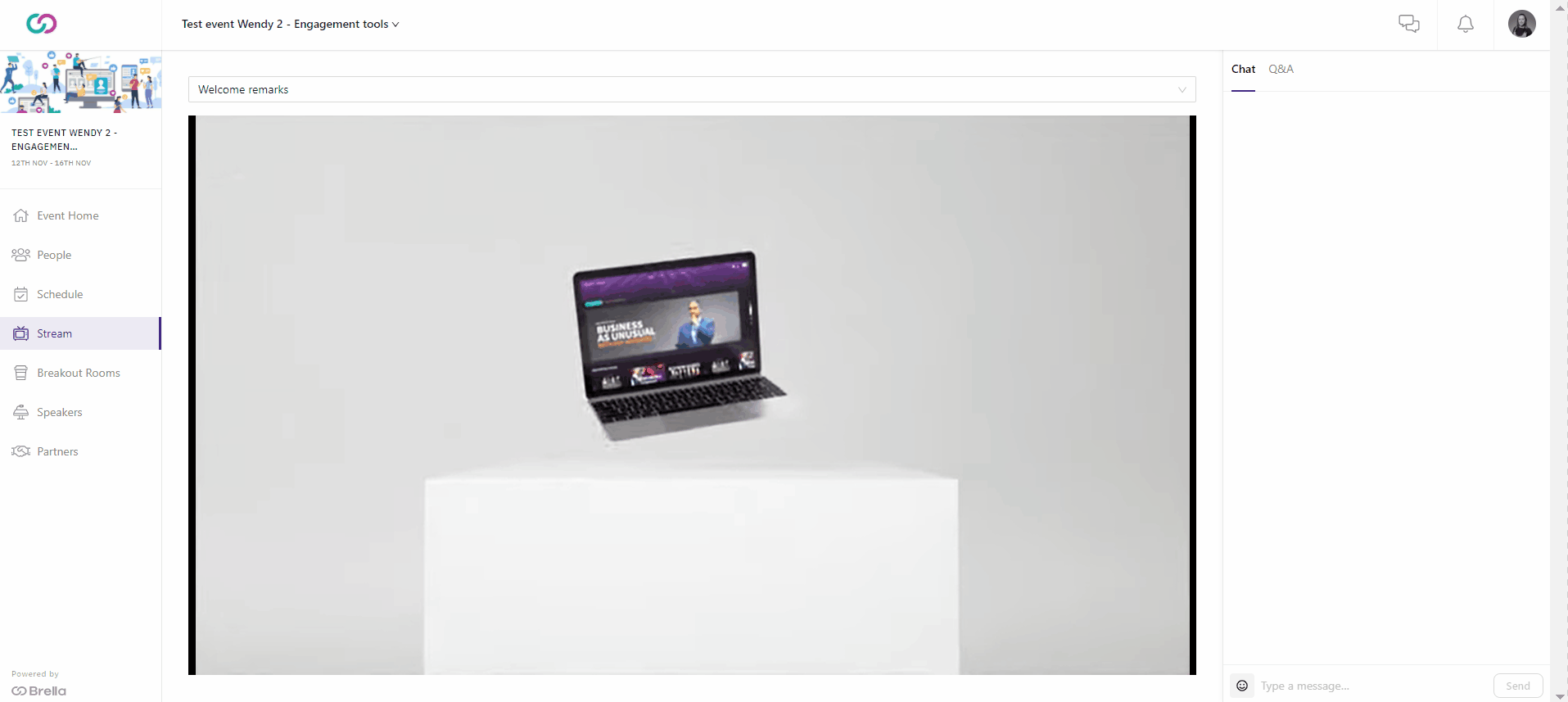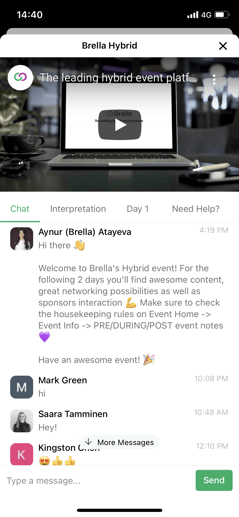 View - Live chat in one-on-one meetings


🌟Tip: Click on a 'Sender' profile, and Brella will open you their profile from where you would be able to suggest a meeting.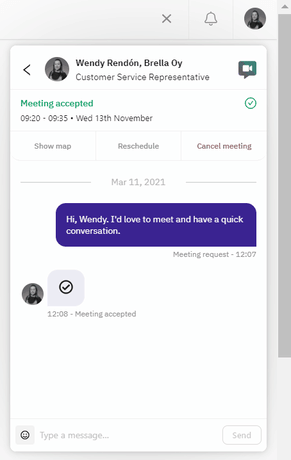 ---
Last updated on August 2021.
Written by Nita Kumpu.

If you didn't find an answer to your questions, please contact the Support Team here.
👇