The custom forms on the registration pages and additional settings can be customized in the "Ticketing" tab on the admin panel.
In this article, we walk you through the flow of how to create a tailored form for registrants to complete when purchasing a ticket for your event.
Ticket types will be created first on Stripe, and next to that, integrate Brella with Stripe by enabling Stripe on the Integrations tab on the admin panel.
Once you have done these two steps, you can create your form's questions and link them per ticket type.
Content of this article
---
Creating a Registration Form
Creating the registration form should be the last of the steps of setting up a registration flow for your event. The registration form is fully customizable and adds questions per registrant type.
When clicking on Ticketing > Registration Form on the admin panel, you will see two types of registrants.
Purchaser info: the person buying the tickets should answer specific questions. Questions for the purchaser are not

customizable

. There will be three questions by default: Email, First name, and Last name.
Registrant info: the purchaser will have to answer a few questions about the registrants. Questions for the registrant are customizable, except for the Registrant email. You can create as many questions as you need. How to make questions?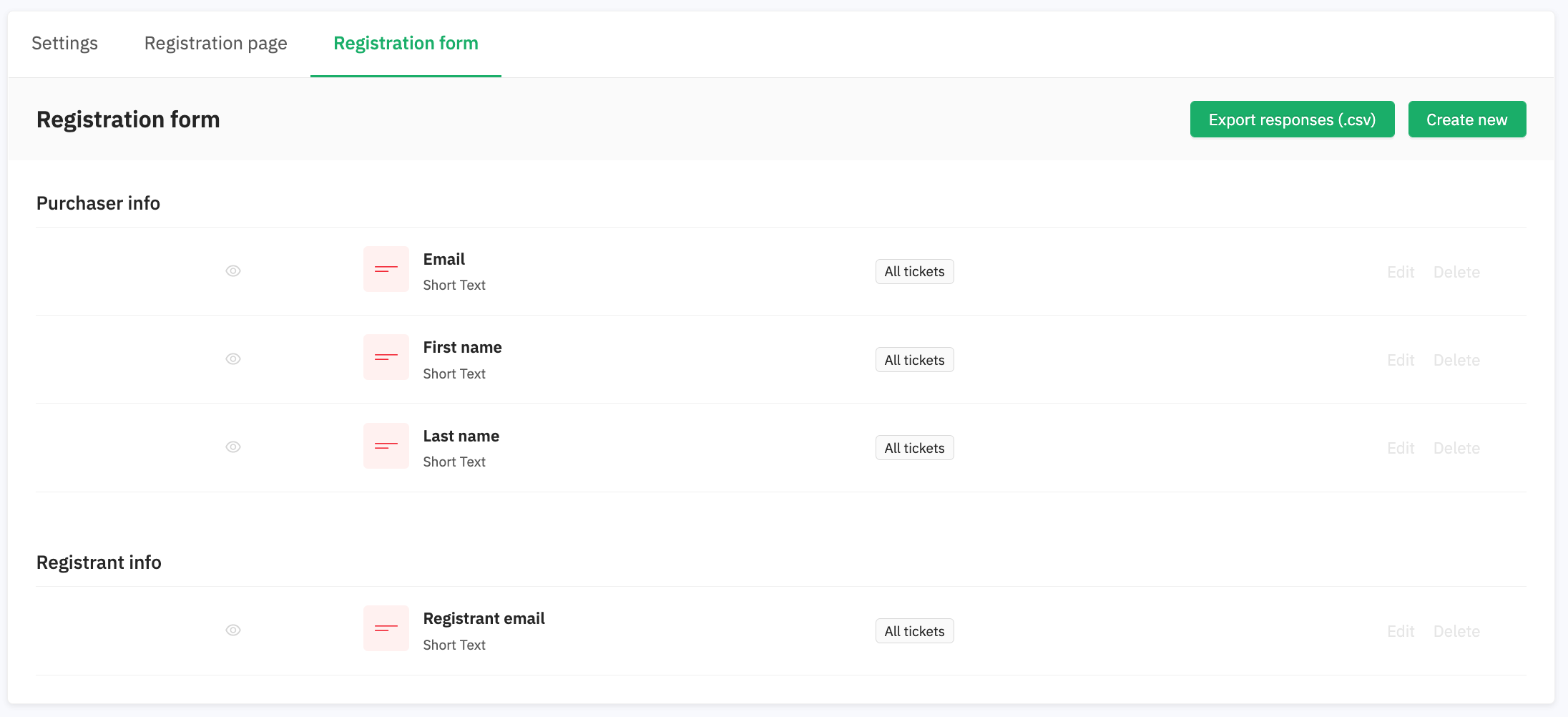 How to Create a New Field in The Form?
To create a new question in the purchasing form, you need to know what you want to know about your registrants when purchasing a ticket for your event. In the poll section, you can add:
A "Field Title."
Choose if it's "Required" to answer or is optional (toggle on means it's a mandatory question).
"Tickets associated" is the field where you as the organizer choose to ask this question to all ticket purchasers or a group of ticket purchasers.

Choose "All tickets" to display this field to all ticket purchasers.
Choose "Specific tickets" so this field is displayed to a specific group of purchasers. This field will be populated by Stripe's "products" or ticket types.

Choose "Input type" so you define the question format. Your options are "Short text", "Long text", "Radio buttons", "Checkboxes", and "Dropdown."


Once you've made your choices, you can "Save Form Field."
You will see the recent field created as follows:


Visible or invisible on the registration form: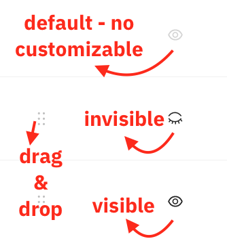 Exporting Registration Form (Ticketing)
To see purchaser and registrants' answers to the registration form,
Go to the admin panel.
Navigate to the Registration Form and click on "Export responses (.csv)."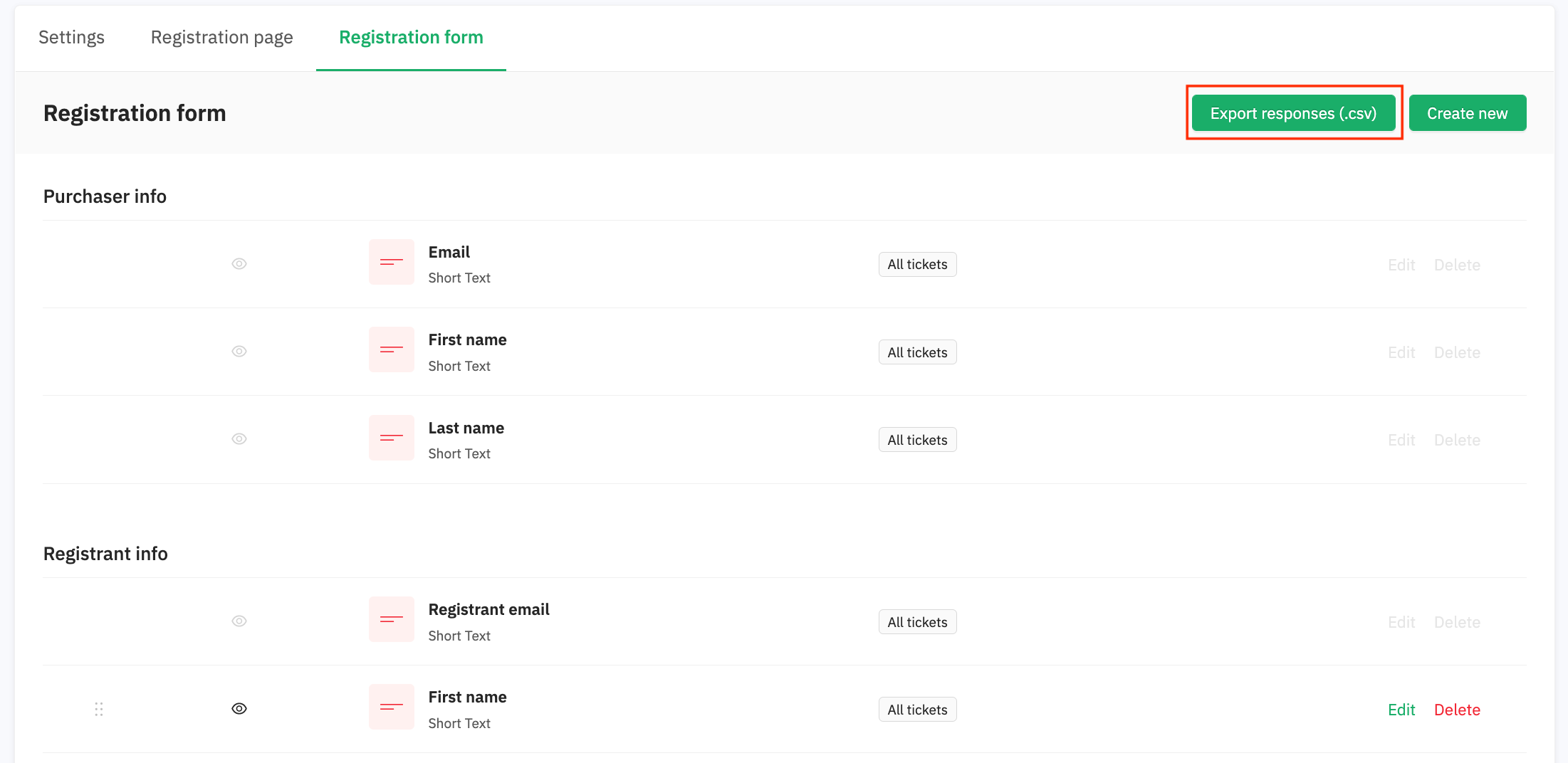 The export file includes by default:
Stripe id
Purchaser name
Purchaser
Registrant
Invite used by
First name
Last name
Company name
Title
Ticket
New fields created will also show after the last default field.
Registration Flow for Paid and Free Tickets (Purchaser view)


*content coming up soon*
---
Last updated on March 2022.
Written by Stephanie Campano Valenzuela.

If you didn't find an answer to your questions, please get in touch with the Support Team here.

👇