Sponsor Login: Email (Magic Link)
Learn how to gain access to your Brella account using your email address on sponsor.brella.io
To be covered:
Intro
Brella is a passwordless platform, meaning you only need your email address to be able to log in. The platform uses Magic Link technology, a way for you to log in using a link sent to your email address.
Steps
You can use the web app on your computer browser or tablet/iPad/phone browser.
Go to sponsor.brella.io.
Choose "Continue with Email."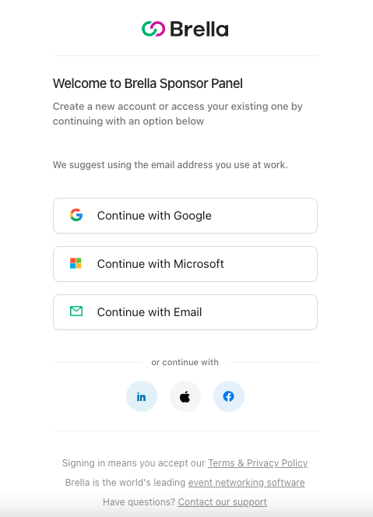 3. Input your email address and check your inbox for the login email. Click "Login to Brella."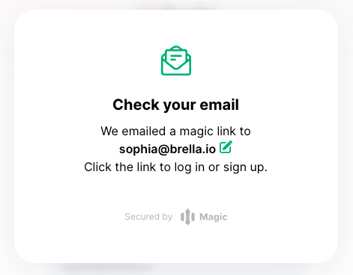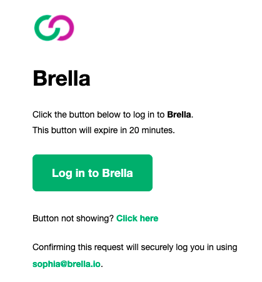 4. You're in!
---
Last updated in August 2022.

Written by Sophia DiPaola
If you didn't find an answer to your questions, please contact the Support Team here.

👇