📖 Web App | next.brella.io
Web App: Set networking availability
Learn how to change the number of meeting requests and educational sessions.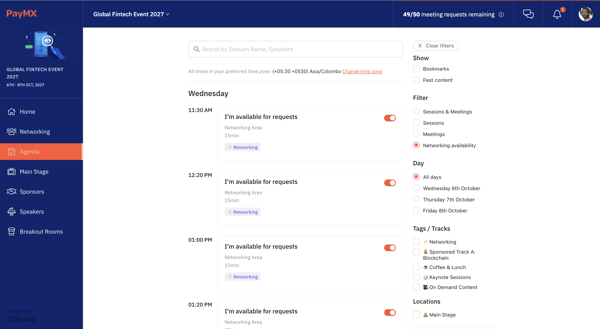 You can enable/disable your availability in three ways on the agenda page.
To be covered
Go to the 'Agenda' page,
A. The first option is to click on 'Networking Availability' under Filters. There you will be able to click on the open checkboxes, one by one, to disable your meeting slots.
B. The second option is to click on 'Your Availability' in the filter section. There you can choose the day(s) you would (not) like to network.
C. The third option is to select your networking days during the registration process per day only.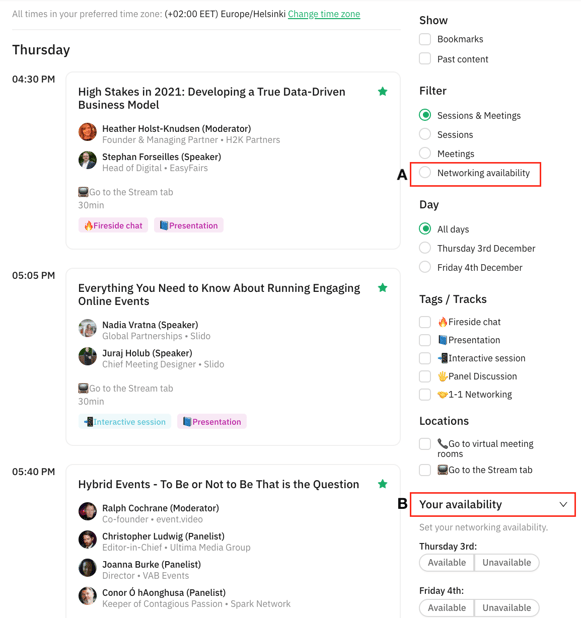 Great job! Now you can successfully change your networking availability on Brella.
---
Last updated in March 2023.

Written by Yusra Mohideen
If you didn't find an answer to your questions, please contact the Support Team here.
👇