Learn how to filter the content sessions, networking meetings, availability, and past content.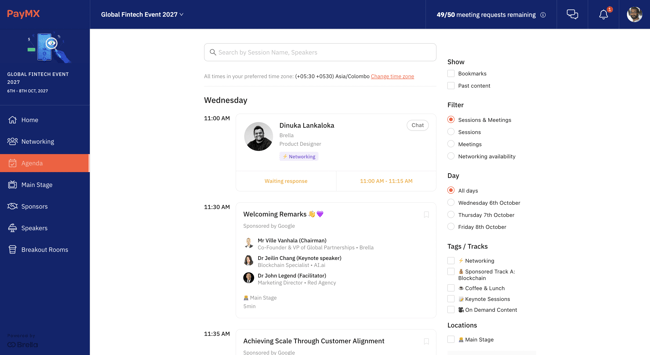 To be covered
Search bar: This will show where you can input the session's title, and speaker, or even find your meetings by typing the person's name.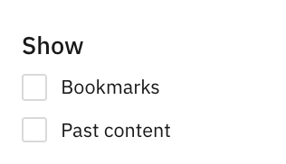 Bookmarks: will show your bookmarked sessions for the event. When bookmarking a session, you'll be able to create your own agenda and see it through this filter. These will be shown on your personal calendar, too, if synchronized.
Past Content: This will show past content sessions that have already passed in your current time zone.
Sessions & Meetings: will show your combined bookmarked sessions and meetings regardless of their status.
Sessions: will show all event content sessions such as keynotes, panels, networking times, etc.
Meetings: will show all your accepted and rescheduled meetings to be held during the event.
Networking availability: will show all the networking slots open for the event. When the toggle button is green, that means you are 'available for meeting requests' during this time slot, and if disabled, it will be in grey, meaning you are 'unavailable for meeting requests.'



Great job! Now you can successfully apply the schedule filter on Brella.
---
Last updated in March 2023.

Written by Yusra Mohideen
If you didn't find an answer to your questions, please contact the Support Team here.
👇