📖 Web App | next.brella.io
Web App: Navigate Schedule timeslots
Learn how to use the schedule tab.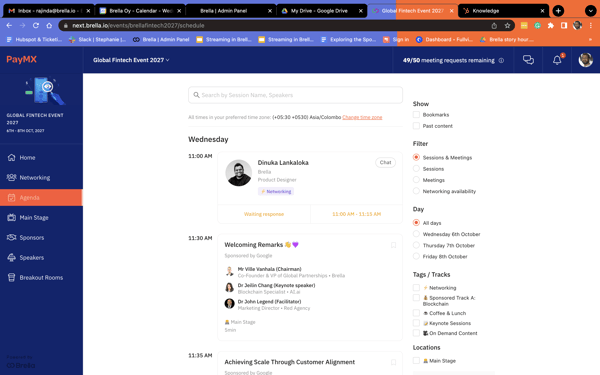 To be covered
What are the schedule timeslots?

You can find content and information on sessions by clicking on the specific timeslot in the schedule. You can find the schedule in the calendar icon on the left-side navigation of the event.

The event schedule in the Schedule tab is your window to everything happening during the event days. By clicking on the schedule timeslots, you can find much information about the content of the event, such as:
Speakers
Description of sessions
Live chat to ask questions during the sessions
Video content
Digital materials about the session
Watch the video on what the event would look like. Please note that all events on the platform are unique, so if you can't find a certain feature on the platform, don't worry! You can always ask the event organizers how to find something through the chat.
💻 View on the Web app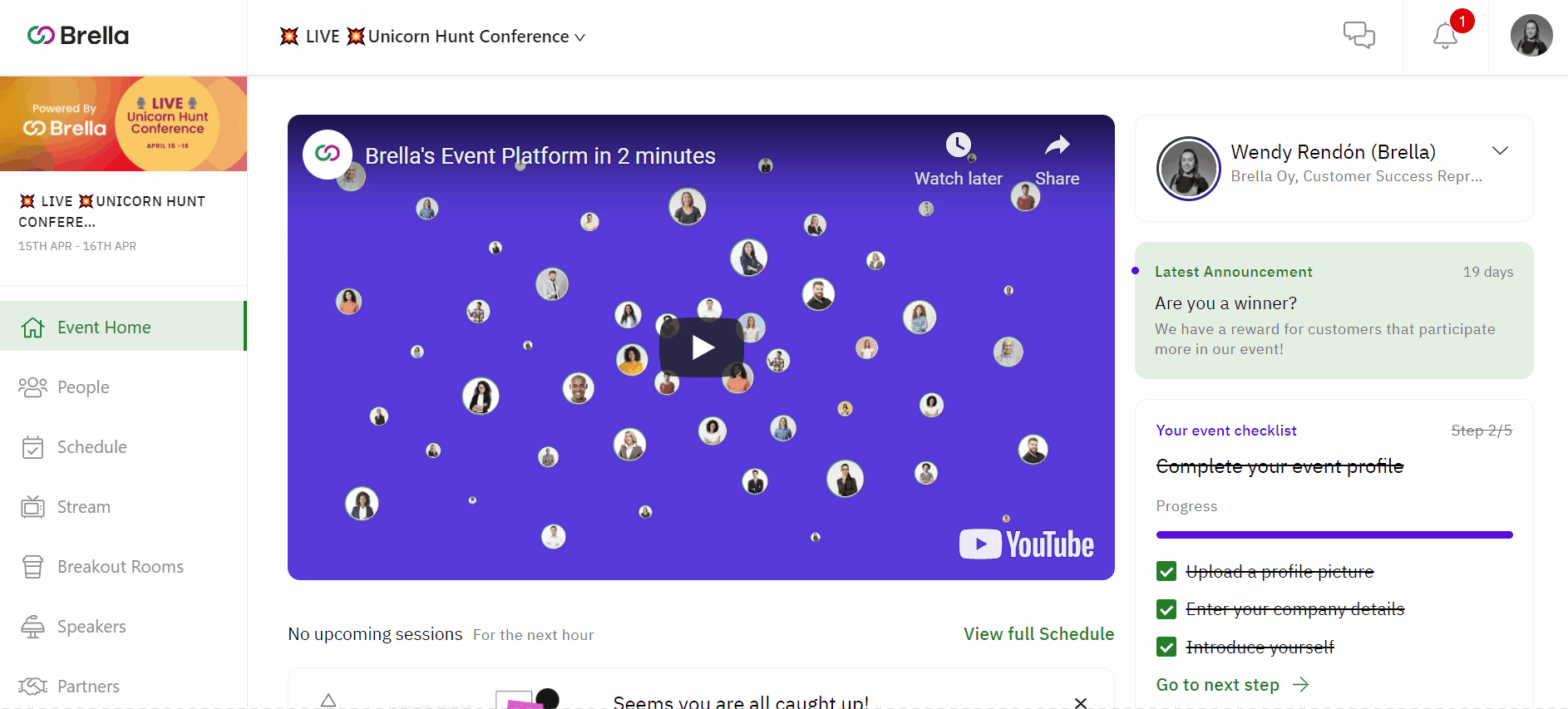 Great job! Now you can successfully navigate through schedule timeslots on Brella.
---
Last updated in March 2023.

Written by Yusra Mohideen
If you didn't find an answer to your questions, please contact the Support Team here.
👇