📖 Web App | next.brella.io
Web App: Navigate Breakout rooms
Learn how breakout rooms work as a meeting point for attendees in events.

To be covered
Intro
Breakout rooms work as virtual meeting rooms where there can be different rooms for different purposes.
Not all rooms are open during the whole event, The date and the time can be checked from the breakout room card.
Read more about how to join a breakout room here.

In the breakout room tab, you can find different virtual "rooms" that work as meeting points for the event attendees. You can find coffee breaks, workshops, and much more!
💻 Breakout room view on the Web app
This is how breakout rooms will be displayed in an event.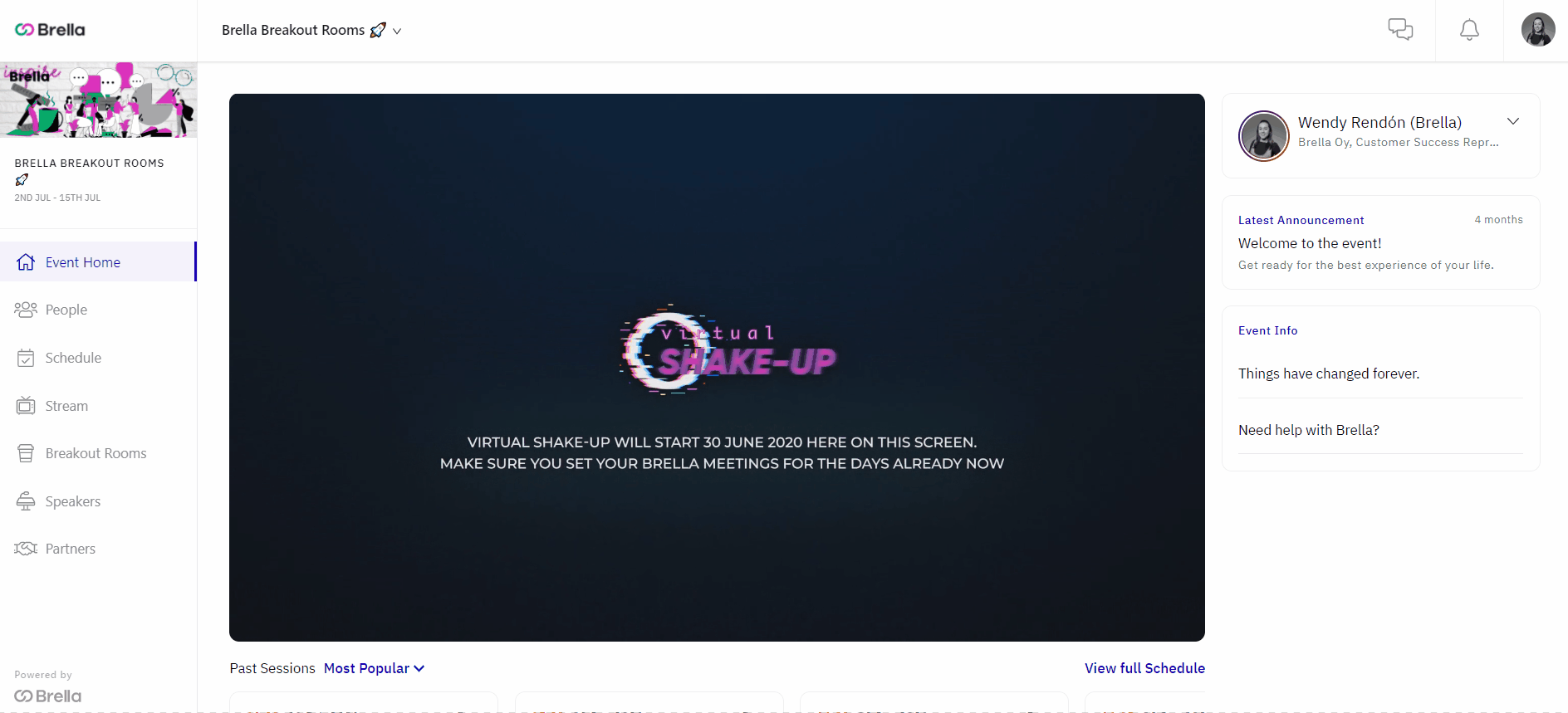 That is the basics of breakout rooms. To learn more about joining a breakout room click here
---
Last updated on July 2022.
Written by Rajinda Wijetunge

Please contact the Support Team here if you didn't find an answer to your questions.
👇