My account: Notifications
Turn notifications on before the event starts. Go to your account settings, you can choose to enable your notifications.
It is important to have the notifications turned on, as then you will get informed of all the important announcements before, during, and after the event.
To turn on the push notifications on your desktop:
Go to your event.
Navigate to your account from your profile picture in the top right corner.
Go to Notifications and press Opt back in if you don't have them on yet.
The push notifications appear in the small bell icon next to your profile picture on the Event Home.
🌟Tip! You can learn more about why it is useful to turn on your notifications here.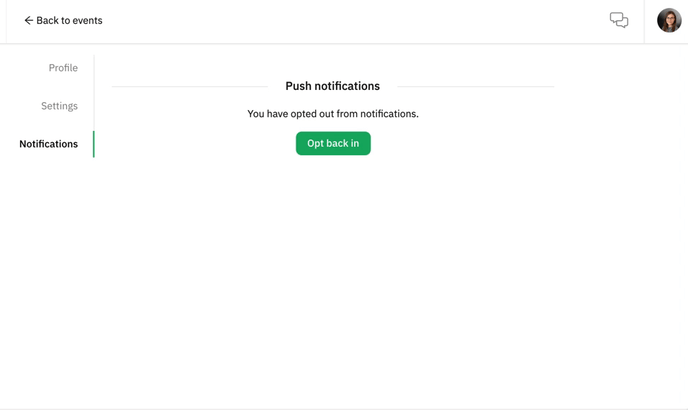 ---
Last updated on September 2021.
Written by Nita Kumpu.

If you didn't find an answer to your questions, please contact the Support Team here.
👇