An initial sound set up and troubleshoot guidance when experiencing issues with the sound on your Brella event.
If you experience issues with the sound not working on either on Brella virtual calls or the Stream sessions, first, what you need to do is check your sound settings both for your computer and for your browser. You can see below examples of how you can check the settings. After checking the sound settings, we recommend checking out our
troubleshooting tips
to ensure your event works as smoothly as possible!
Where to check your sound settings:
👉 If you are using a PC:
1. Go to Settings
2. Select Sound
3. Check your Output device and how it is working if needed, troubleshoot.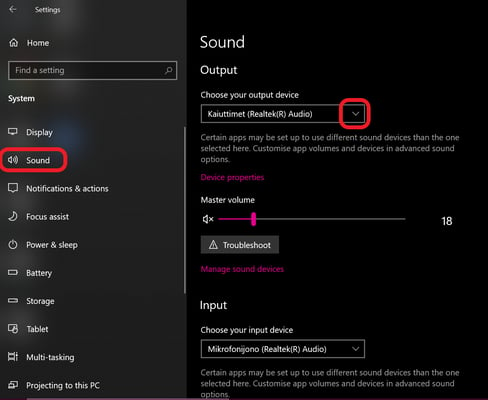 👉 If you are using a Mac:
1. Go to System preferences
2. Select Sound
3. Check your Output device and how it is working.
👉 Sound settings on the browser:
1. Go to your sound settings on your browser (this example is from Chrome)
2. Navigate to Site Settings from the URL bar and check that your sound is Allowed or Automatic, but not blocked.
👉What to do when watching multiple streams?
Watch a stream at a time to avoid audio issues. We suggest muting tabs that are not being actively watched. You can mute tabs on your browser Google Chrome in two ways.
Option 1: Right-click on the tab you want to mute and select Mute site.
Option 2: Navigate to the lock icon on the browser field and click on the Sound category and select Mute.
---
Last updated on February 2021.
Written by Stephanie Campano Valenzuela.

If you didn't find an answer to your questions, please contact the Support Team here.

👇