Learn how if the event has ended but you'd like to recap the sessions and on-demand videos, you can do it by going to the Schedule page.
To be covered
Intro
Once an event is over, you can find the past content and sessions from the Schedule tab as follows:
👉 Option 1
Start from the event Event Home page. There you'll find the past content resumed in three categories:
Highlighted displays the sessions in the order chosen by the organizer.
Most Popular Sessions displays the most viewed sessions of the event.
Bookmarks Only display your bookmarked sessions during the event.


👉 Option 2
Go to the Schedule page, and you'll see the event's past content. On the right side, there is the Schedule filters section where the Past content button is already selected. If you wish to see the details of the sessions, such as time and day, click Show Time.
👉 Option 3
Go to the Brella platform (next.brella.io) and check if the session you're interested in or if the Schedule or Stream page of these has a chat enabled. Then, ask directly in the chat for the recordings or any material provided afterward by the event organizers.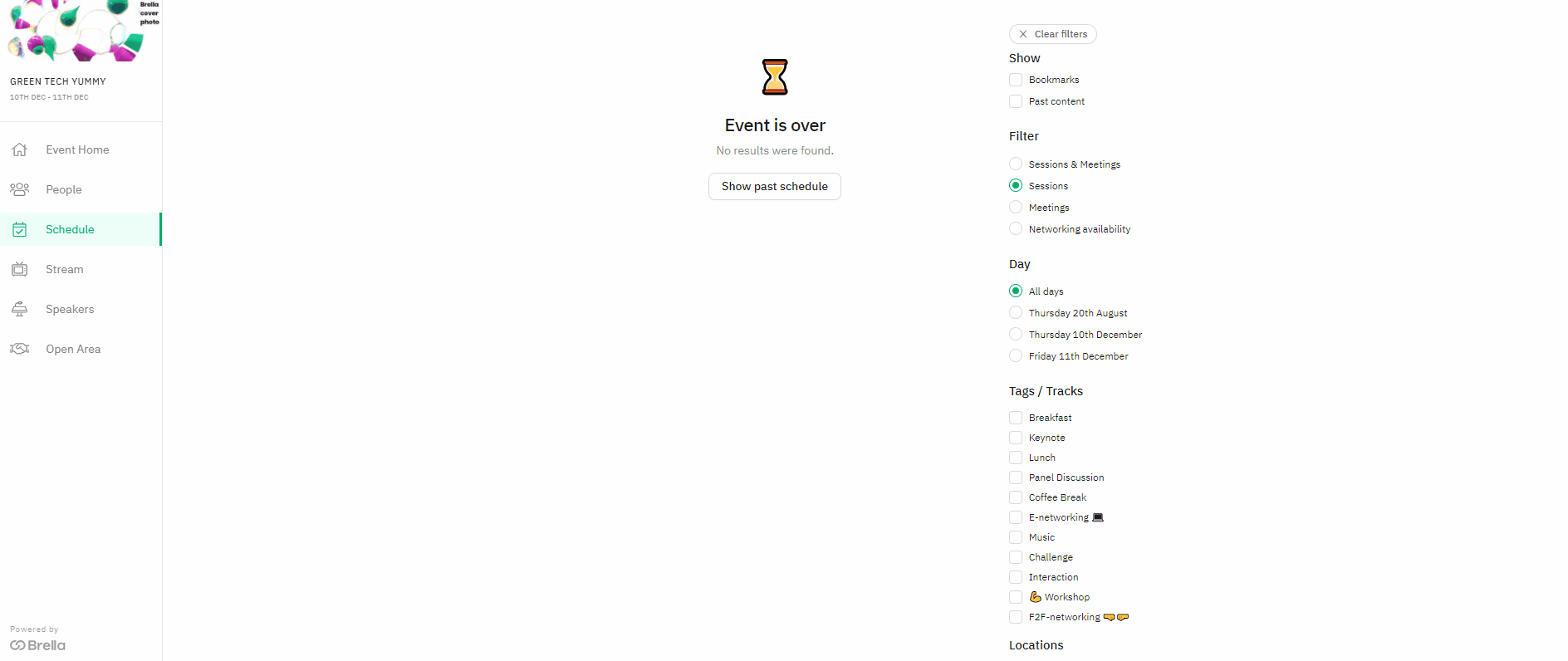 ⚡Note: The availability of the event content on the Brella platform might vary accordingly with the event's organizer plan. Brella cannot provide such materials or recordings. We highly recommend you get in contact with your event organizer to get more detailed information.
---
Last updated in March 2023.

Written by Yusra Mohideen
If you didn't find an answer to your questions, please contact the Support Team here.
👇