You can edit your profile from the Event homepage. On your profile, you can edit the interests, introduction and reset the whole registration steps.
From your profile, you can:
Edit the interests that you chose during the registration process.
Edit your introduction text which helps you find relevant connections.
Restart the joining process to the event again, where you can change your attendance type, availability, thematic interests, and intro.
How to change the details of your profile?

Go to the event on next.brella.io, then go to My events.
Once you are in the event, you will land on the Event Home.
Navigate to the left corner of the home page, and click on the arrow next to your name.
Then, click Edit your profile.

Suppose you want to change your personal pitch, click on Edit Introduction.
Suppose you want to edit your interest selections click on Edit Interests.
Suppose you want to edit your networking availability OR you want to re-start the whole registration process again, click Start join process again.

Once you have done the changes required, click save or proceed. You have successfully completed making changes to your profile.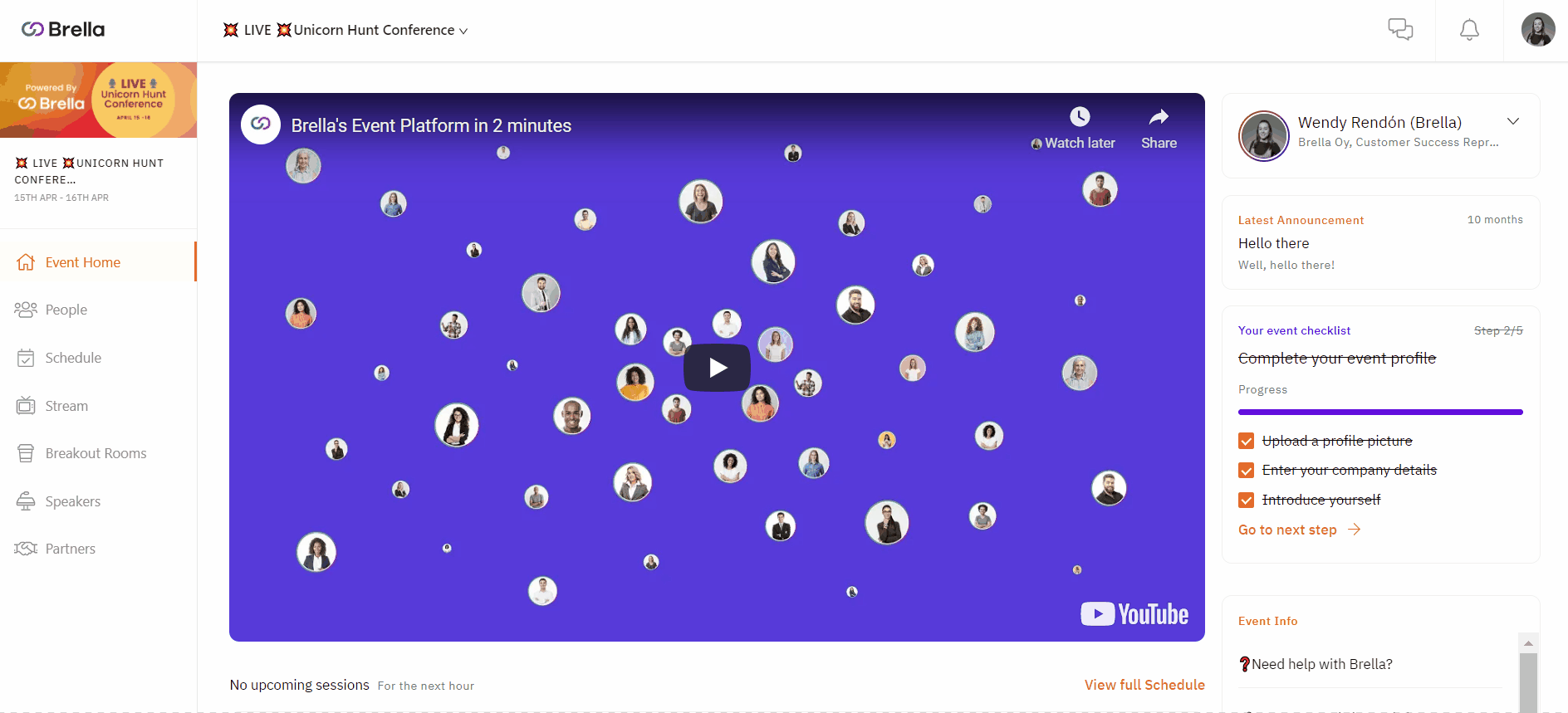 ---
Last updated on October 2021.
Written by Nita Kumpu.

If you didn't find an answer to your questions, please contact the Support Team here.
👇