📖 Signing in & joining events
Change your Interest selections on your profile
You can add or change your interests on the web app from the People's tab or in the mobile app from the More page.
You can change your profile from the homepage.

To change your interests, make sure you are on the People page, and then click the button under You under the search box.
Navigate Edit Profile, then click Edit Interests.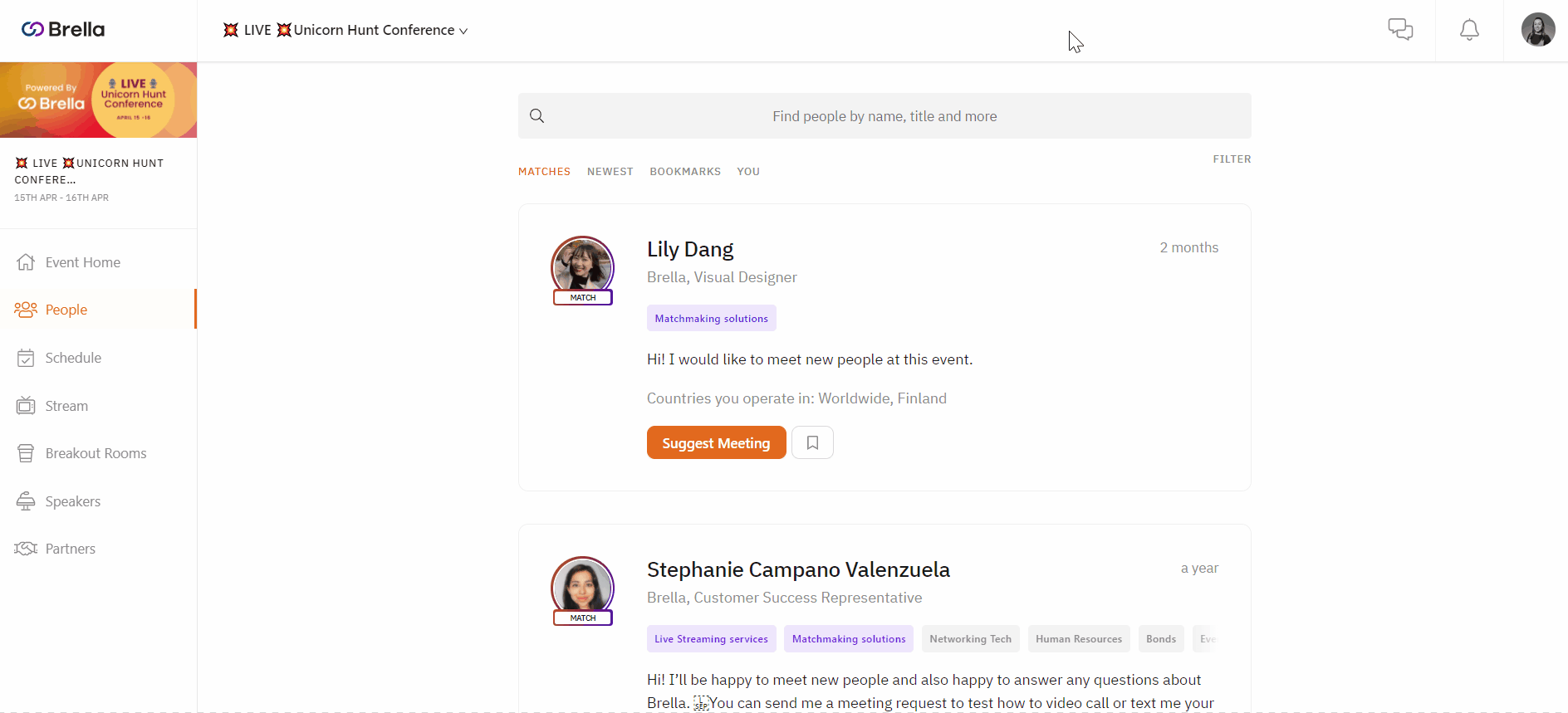 Click the 'More' page from the lower-right corner of the app.
Click on your own profile by selecting Edit your profile.
On the My attendee profile page, you will be able to edit your profile and your account.


If you need to change Your interests in this event, click on Edit in the same category.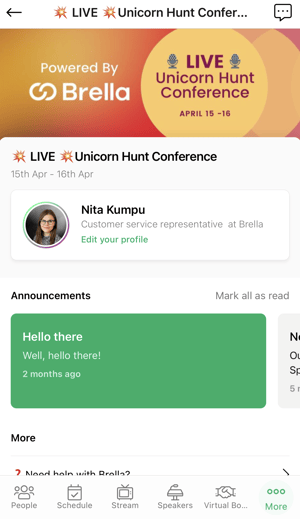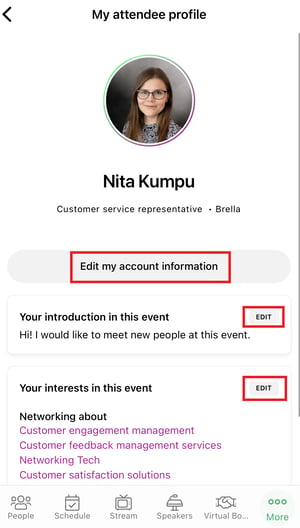 👉 Tip! If you want to edit your profile photo, notifications, time zone, and personal details, click on Edit my account information.
---
Last updated on June 2021.
Written by Nita Kumpu.

If you didn't find an answer to your questions, please contact the Support Team here.
👇