Changing the email address of your Brella account is easy. Let us tell you how!
To change your email for the Brella account:
Go to next.brella.io and log in to your account.
Go to your Account Settings (right top corner), enter your new email address on the email field, and select Verify email. ❌Do not close this (Account Settings) tab!




After clicking on Verify email, Brella sends you a confirmation email. Confirm the change by clicking the link/button in the email ✅
Go back to your Account Settings tab on Brella. For security reasons, Brella will ask you to wait for 72 hours before the change will go live.


If you hope to bypass and proceed immediately, open the email inbox of your old, previous email address to confirm the changes. Click on Approve.





And you're done!
Note!
If you've created your account through social media authentication (LinkedIn, Google, Facebook, or Apple) and changed your email address from Brella's Account Settings, ➡️ You're no longer able to use social media authentication to access your account. Instead, just type in your email address in the email field and log in through email authentication. 👏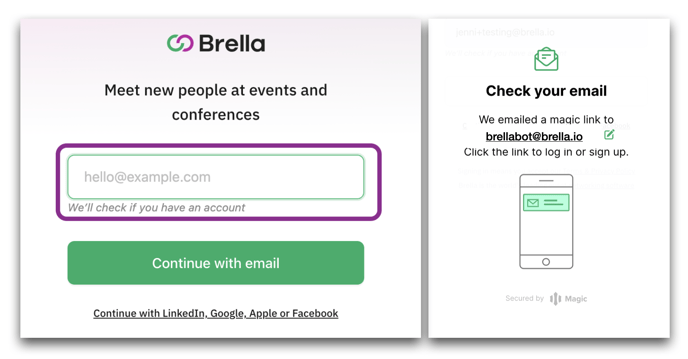 ---
Last updated on July 2021.
Written by Nita Kumpu.

If you didn't find an answer to your questions, please contact the Support Team here.
👇