Bookmarking is an easy way to keep track of your favorite keynotes, speakers, and other attendees.
Content
1. Introduction
2. Bookmark sessions on the schedule
4. Bookmark sessions by speaker
👉Introduction
You can utilize bookmarking on Brella to help you navigate the platform, mark the attendees you would like to connect with, and prevent you from missing any important sessions you would like to attend. Bookmarks can become especially handy in large multiday events, so if you would like to customize your schedule or save attendee profiles to check them out later, see how it is done below.
➡️Bookmark a session on the schedule
If you are not interested in the whole content of the event or would like to save particular sessions to view later, you can bookmark them in the schedule.

To bookmark sessions in the Schedule
1. Go to Schedule in the event.
2. Navigate the schedule and find a session you would like to bookmark.
3. Press the star logo in the session to bookmark the session. It can now be found when you filter the schedule by bookmarks.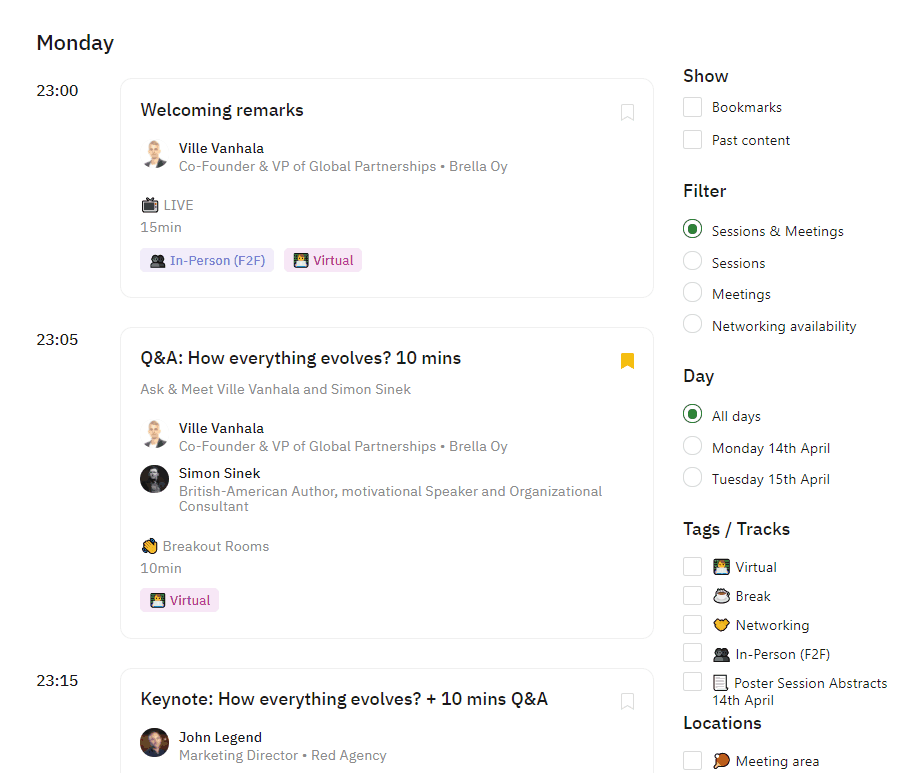 💡Note: If there are meeting slots for the same time of the session you will be prompted with the question of whether or not you want to enable your availability for this time.
Choose Yes, if you allow others to send you meeting requests during the session.
Choose No, if you want to dedicate your time to the content and prevent others from suggesting meeting requests for you during the session.

➡️Bookmark attendees
While scrolling to the People page and aiming to find interesting matches to have a 1-1 meeting in your event, you can bookmark the attendees from the list to view later.
To bookmark an attendee:
1. Go to the People tab in the event.
2. When you find a person you would like to save, press 'Bookmark'.
3. Now you can find this person under the 'Bookmarks'.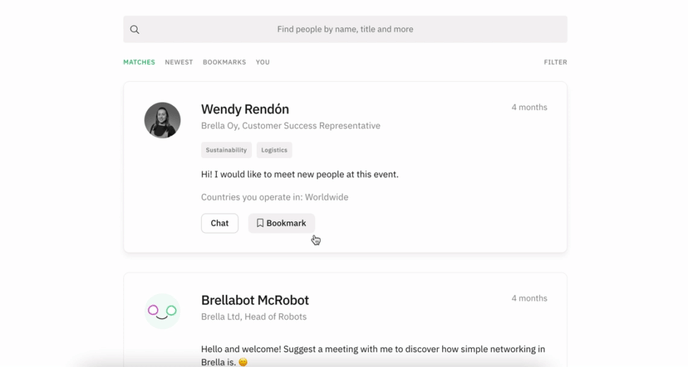 ➡️Bookmark sessions by speaker
If there is a specific speaker whose keynote you especially would like to see, you can go bookmark sessions also by a specific speaker's name.
To bookmark a session by speaker:
1. Go to the Speakers tab in the event.
2. Navigate to the speaker you would like to bookmark.
3. Click open the speaker card. You will see the sessions to which the speaker is linked and you can bookmark them now from the star.
4. The bookmarked session will now be shown from the Schedule.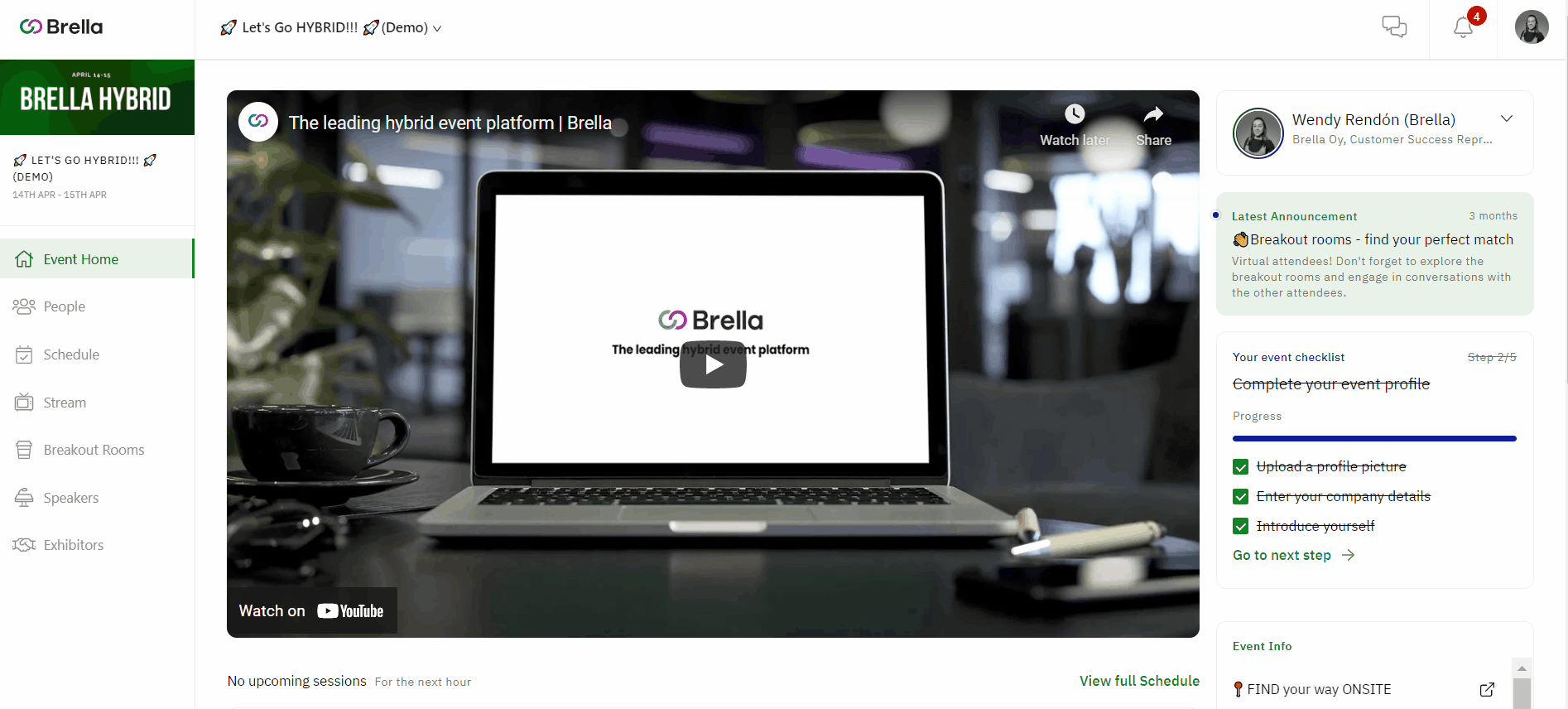 ---
Last updated on July 2021.
Written by Nita Kumpu.

If you didn't find an answer to your questions, please contact the Support Team here.
👇