This tab will show your event open join link, a checklist to keep track of your event build-up, and all participant's engagement metrics.
Content

---
1. Open Join Code & Join Link
If you choose to invite participants with the open join link, you can find it on the Overview page. Every time you invite someone to your event, you can share the join link and join code.
Some links related to the Open Join Link/Code:

2. Your Next Steps
While building your event, you can use the checklist to keep track of your progress. This checklist contains the essential features you need to enable- to make the most of Brella.

3. Attendee Engagement
This section will give you insights into attendee engagement since the event is created after the post-event.
Find all detailed information and definitions on the metrics in the articles below.👇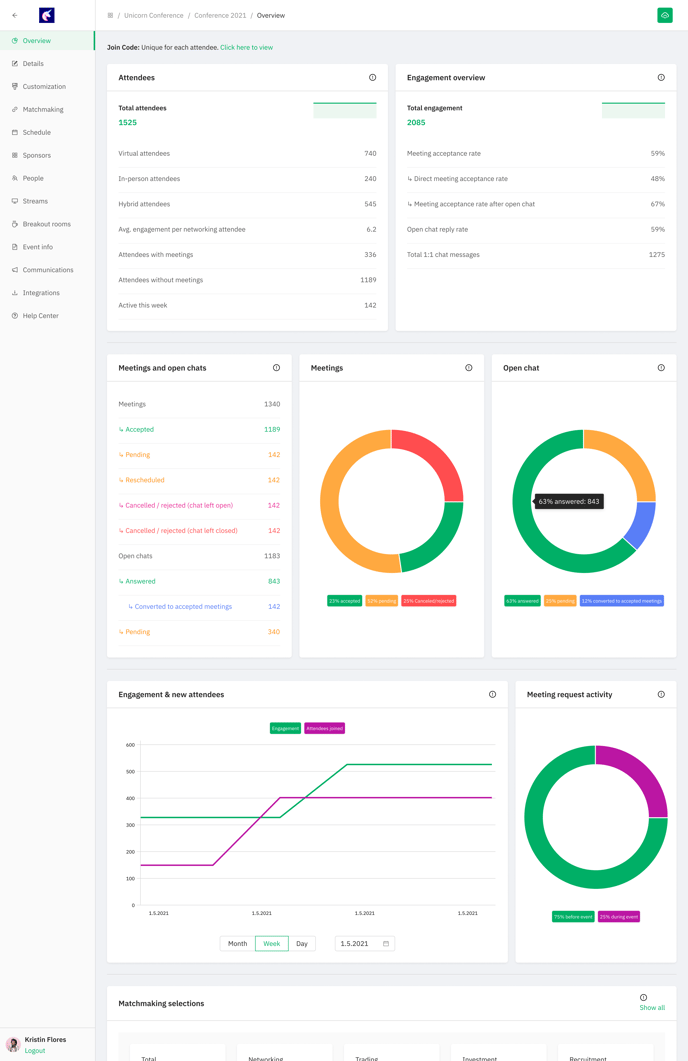 ---
Last updated on November 2021.
Written by Stephanie Campano Valenzuela.

If you didn't find an answer to your questions, please get in touch with the Support Team here.

👇