Sponsors: Introduction to Sponsor Ads
Learn all about Sponsor ads supported within Brella.
Sponsor ads are a feature in Brella that allows you to promote the sponsors at your event on the Event home page, 'People' tab, and banner format in the 'Virtual Booths' of Brella. They are a great way to boost the Sponsor's presence and get them more meetings during the event.
The Sponsor ad will work as a pathway to the virtual booth on the Event home page, with the Sponsor's name, logo, and introduction.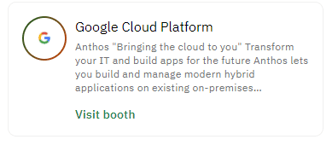 They appear similar to attendee profiles on the peoples tab, with an introduction and option to redirect to visit the booth. When attendees select "Visit Booth" the platform will take the attendee to the Sponsors' booth to see the representatives and read more information about the company.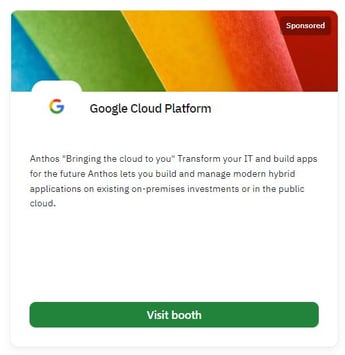 Lastly, another option for advertisement is the Sponsor banner ads that can be found on the Sponsors' virtual booths page.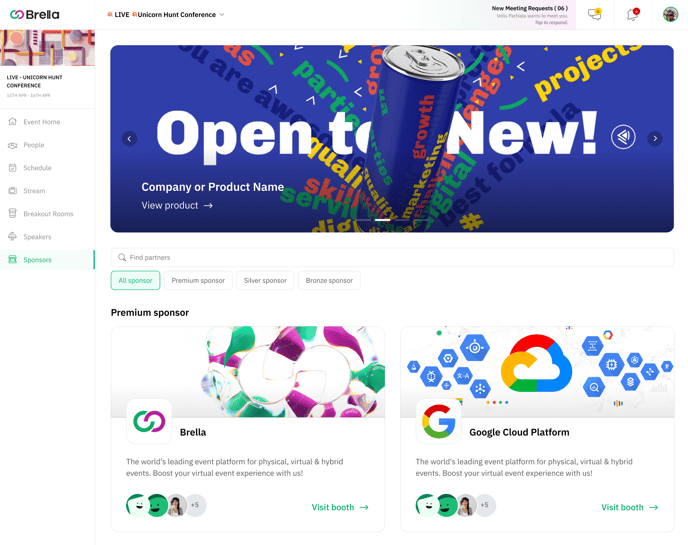 ---
Last updated - July 2022.
Written by Natasha Santiago.

If you didn't find an answer to your questions, please get in touch with the Support Team here.

👇