Speakers: Deactivate the Speakers tab
If you don't want to display the speakers' list at your event, you can deactivate the feature on the 'People' tab
To deactivate the speaker's feature:
Go to the 'People' tab in the Admin panel.
Navigate to the 'Speakers' section in the tab.
Toggle off the Speaker's feature. The change will be saved automatically and reflect in your event. When you want the tab to show again, you can go back to the tab and press 'Activate.' The deactivation will not delete any previously saved speaker data.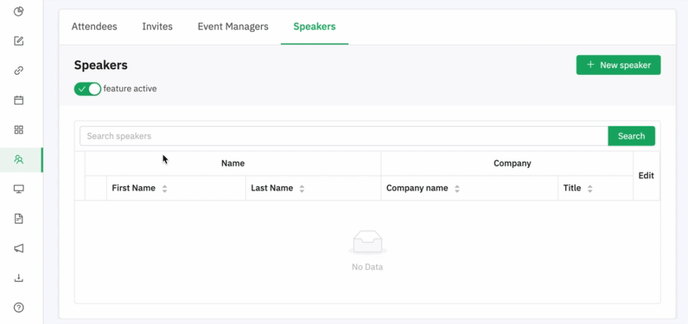 💡Note: You can hide the Speakers tab even if you have speakers saved in the event and for your schedule. The deactivation will only affect the 'Speakers' tab on the event.
---
Last updated on March 2021.
Written by Stephanie Campano Valenzuela.

If you didn't find an answer to your questions, please contact the Support Team here.

👇