5. Participant Engagement
Engagement dashboard
The Overview tab shows you information about active, registered attendees, engagement metrics, and interest data at a glance.
To access the dashboard, go to the Admin panel.
Navigate to your event.
Click the Overview tab.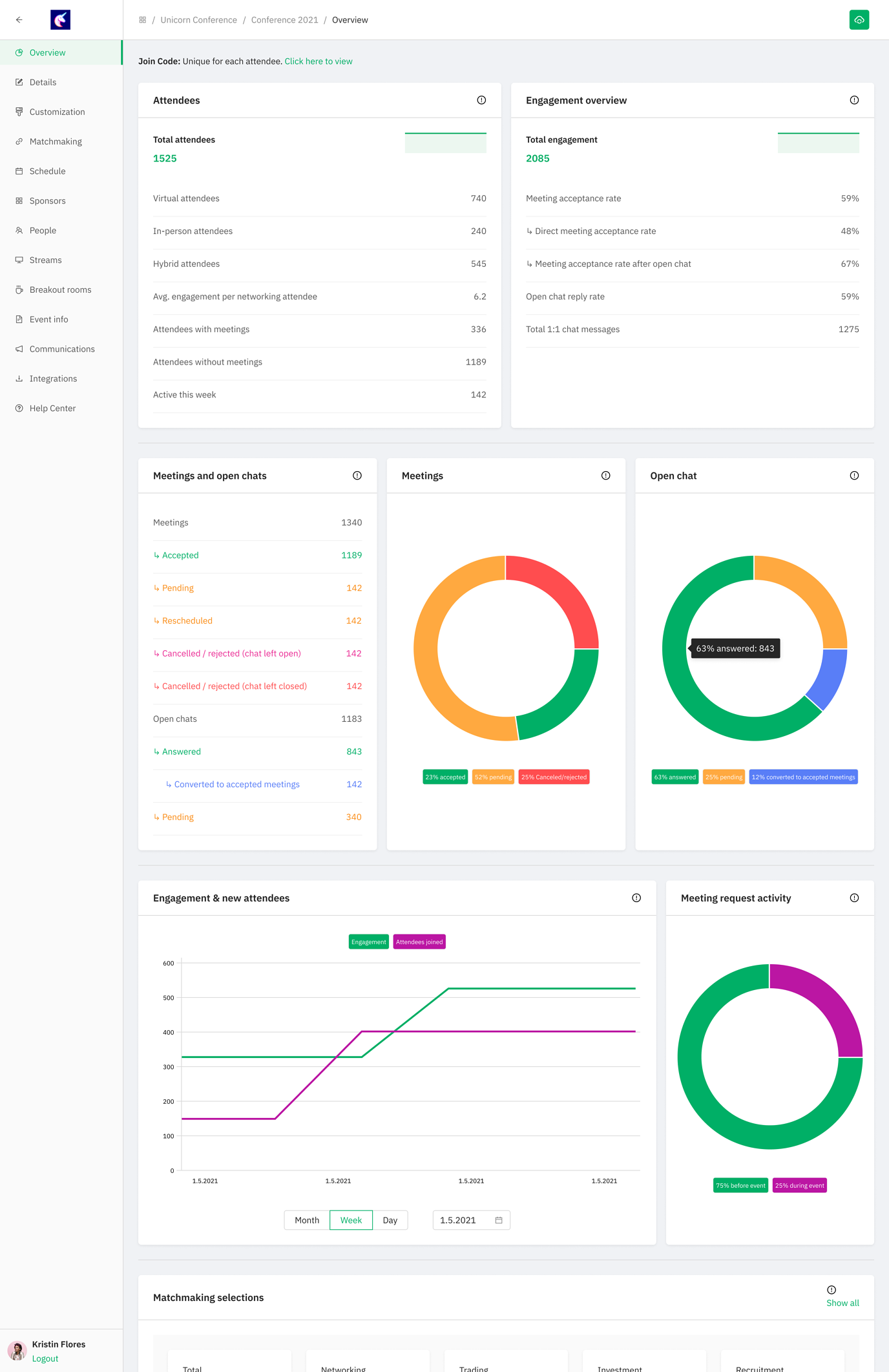 On this page, you can see the current participant networking activity at all stages of the event. Additionally, you can find definitions and explanations in the Brella Analytics category.
---
Last updated on November 2021.
Written by Stephanie Campano Valenzuela.

If you didn't find an answer to your questions, get in touch with the Support Team here.