📖 Sponsors - Booths & Ads
Representatives: Remove sponsor representatives from the virtual booth
To remove sponsor representatives from their virtual booth, go to Sponsors, find the correct sponsor, and the representative, and click 'Remove' on the line of the representative's name.
Sometimes there might be a case where a sponsor representative has been linked to the wrong booth or for some other reason needs to be removed from the virtual booth.
Here are the steps you need to take to remove the representative:
1. Go to 'Sponsors' in the admin panel.
2. Click to the correct virtual booth you want to remove the representative from.
3. Find the representative from the list and click 'Remove' from the right side of the panel.
Now you have successfully removed the representative from the virtual booth!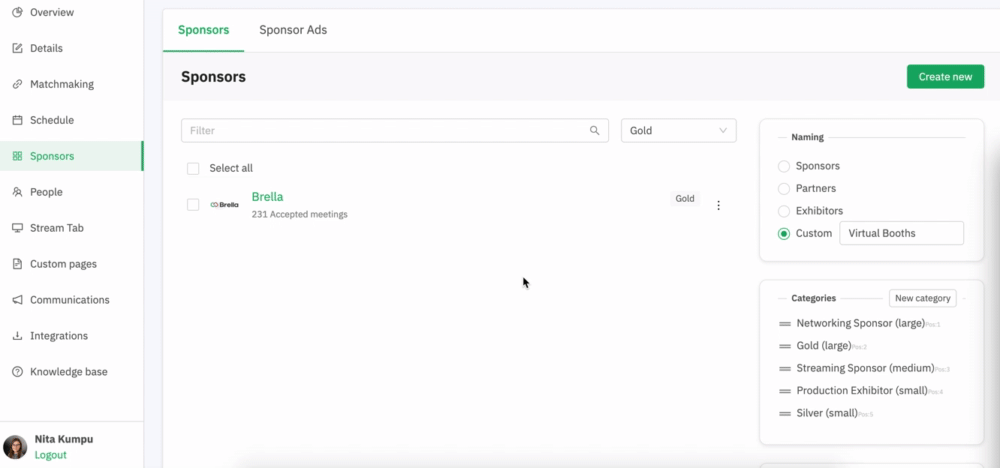 ---
Last updated on January 2021.
Written by Nita Kumpu.

If you didn't find an answer to your questions, please contact the Support Team here.
👇