Send an event reminder email through Brella one day before the event starts! It will boost attendee engagement and empower them to use Brella.
Scheduling this email is optional, but we have found that these emails significantly improve registration rates.
What is the event reminder email?
This email can encourage your attendees to join your event and be reminded of what is coming!
The email is customized with your event name and a link to 'Go to the event' that will directly take the attendee to the event page and the 'People' tab.
It will contain basic information about your event and direct them to start booking meetings, show them how to create their own schedule with bookmarks, and where to find the Live stream and Brella chat.
This email is automatic and cannot be customized. Below you can see how it will look to your attendees.
The email is responsive to your event enabled-Brella-features.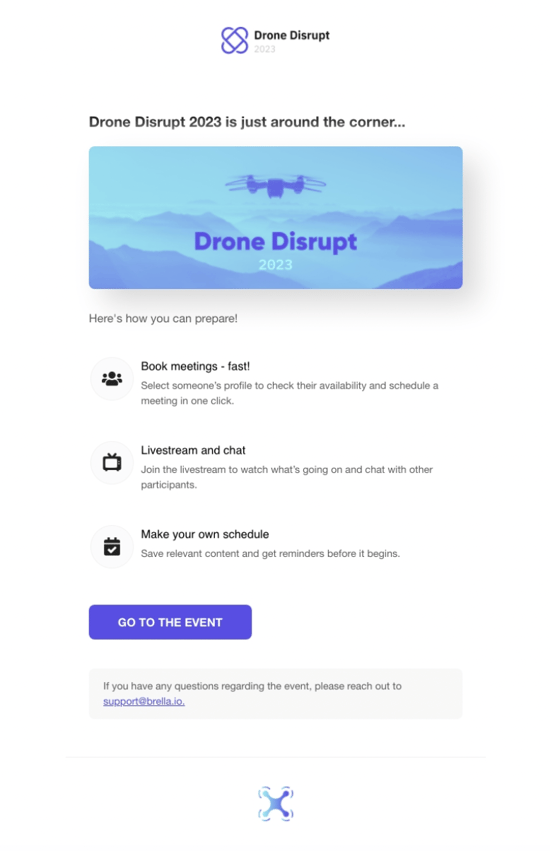 If you have disabled the stream tab from your event, the event reminder email will not show the 'Livestream and chat' on the email. See an example picture of this case below: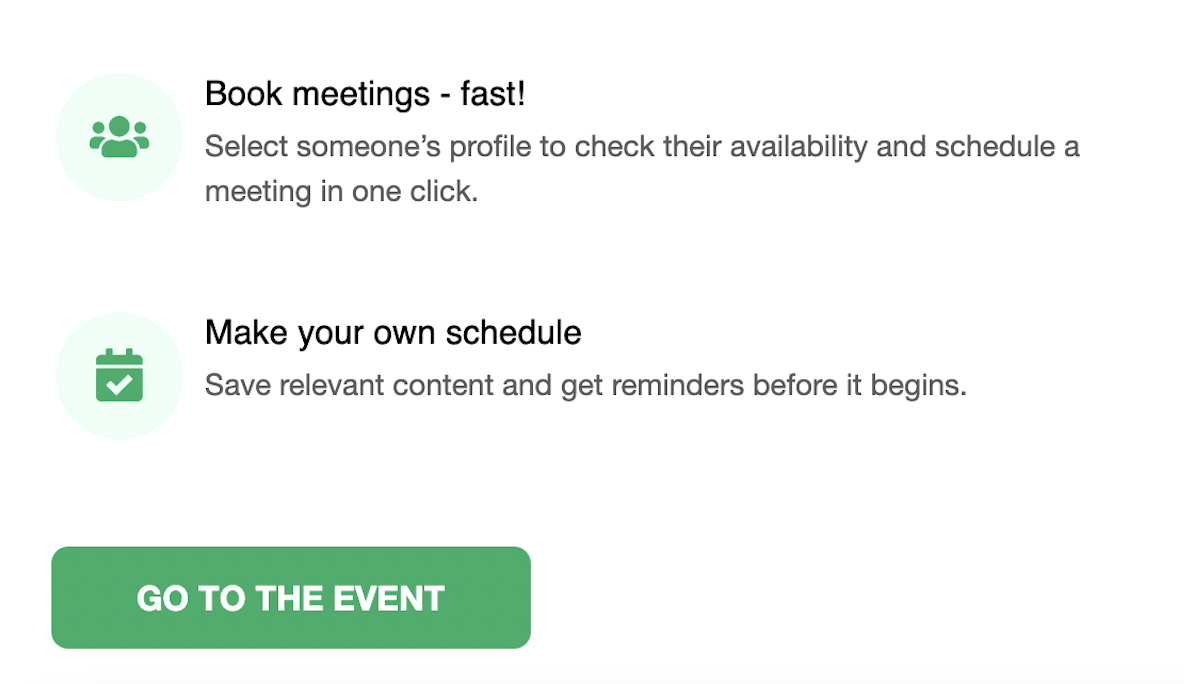 Schedule an event reminder email
We suggest sending this email one day before the event or when you see it most convenient. To set this email up, follow the next steps:
Go to the Admin Panel.
Select Communications.
Under Emails > Event reminder email, you will find two types of reminder emails.
Add your first email by clicking on +Add reminder. You can send ONLY ONE email.
When done with the scheduling, press Save.


Once you are done, this email will be saved by Brella and delivered based on the event time zone. So if your event time zone is Amsterdam GMT -5:00, the email shown in the image above will be sent at 8:00 AM, New York Time.
Delete an event reminder email
To delete an event reminder email, you need to click on the "X," and it will be removed immediately.
After making changes, remember to click Save.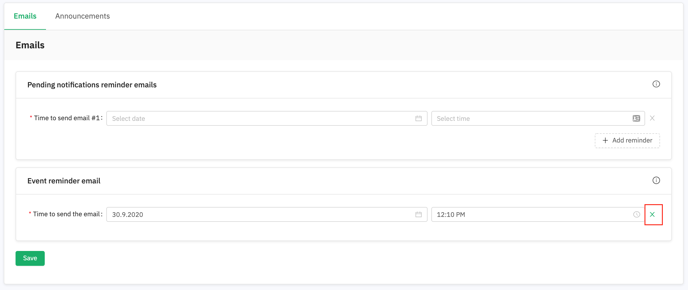 ---
Last updated on March 2021.
Written by Stephanie Campano Valenzuela.

If you didn't find an answer to your questions, please contact the Support Team here.

👇