Home: Find your event URL/link
Find and share your event URL with all participants a couple of weeks before the event.
Your event URL is located in the Home tab on the top left side of the page. Anyone who has this link can join your event.
In the image below, you cannot see the event URL because the event is invite-only (private). Therefore you need to create a unique join code for each attendee. Otherwise, the URL will show and start with next.brella.io/JOINCODE.
⭐Tip! With this link, you can also preview your event build progress. Share this link only with participants or people registered for the event.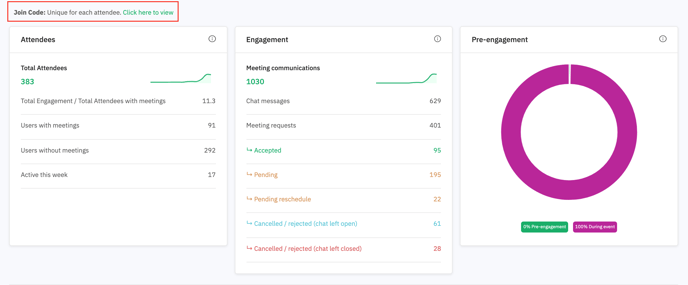 ---
Last updated on February 2021.
Written by Stephanie Campano Valenzuela.

If you didn't find an answer to your questions, please contact the Support Team here.

👇