📖 Event Info Pages | Stage 5
Event Info Pages: Conversion pixel tracking
Brella doesn't currently support conversion pixel tracking.
If you want to track conversions from Brella, the only way to do so is by tracking links.
Your CMS or Ad manager can provide you with trackable links. Add them to the relevant location in Brella, and you can begin tracking conversions.
Below is an example of adding a tracking link to Event info to track how many attendees visited the website during the event: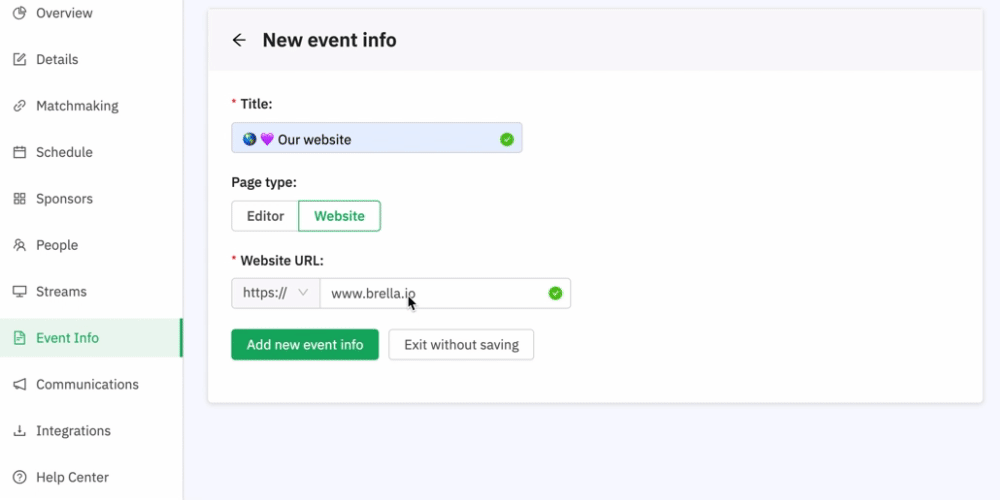 ---
Last updated - July 2022.
Written by Natasha Santiago.

If you didn't find an answer to your questions, please get in touch with the Support Team here.
👇