Sponsors: Enable/disable the Sponsors tab
You can enable or disable the Sponsor feature so that the tab will(not) be shown in your event on Brella. If you disable it, all of the existing content will be saved.
To disable the Sponsors tab from your attendees:
Go to the Admin panel and navigate to the "Sponsors" tab from the sidebar,
Find the "Sponsors enabled" button on the right lower side of the screen. Toggle it to disable the tab.
To re-enable the sponsor's tab, click 'Activate' on the page you are prompted to when disabling the sponsors.
All changes will be saved immediately as well as reflected on the event immediately.
👉Note: Disabling the sponsors that will not delete any of the contents you have placed in the sponsor's tab.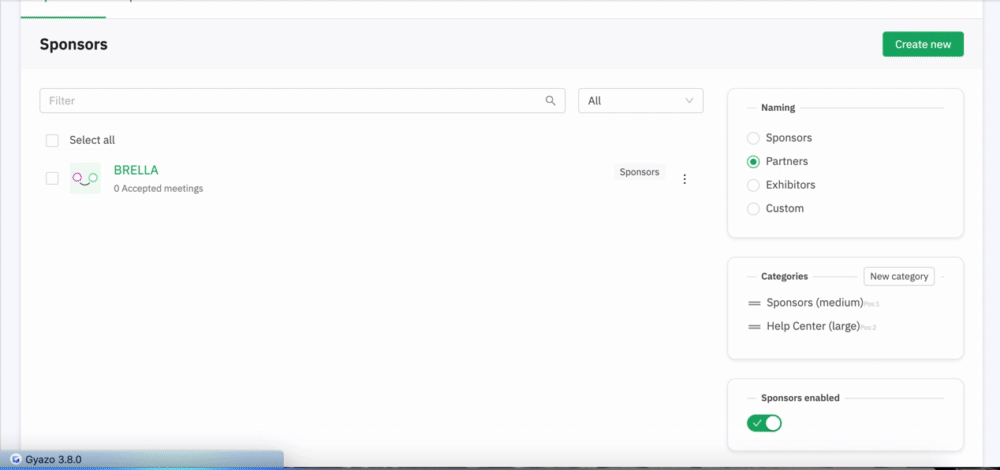 ---
Last updated on February 2021.
Written by Stephanie Campano Valenzuela.

If you didn't find an answer to your questions, please contact the Support Team here.

👇