📖 Sponsors - Booths & Ads
Deleting a Sponsor Ad
If you wish to delete a previously added sponsor ad, go to the Sponsor ads section, find the ad you wish to delete, and press the trash can icon to delete.
To delete a sponsor ad:
Go to the Admin panel and navigate to the Sponsors tab.
Go to 'Sponsor ads.'
Find the sponsor ad you wish to delete and press the trash can icon to prompt the ad's deletion.
After you have accepted the deletion, refresh the page, and the deleted ad will reappear in the 'Deleted ads' section.
⚡️Note: Previously deleted sponsor ads cannot be retaken into use. To re-create the sponsor ad, you will have to create a new sponsor ad.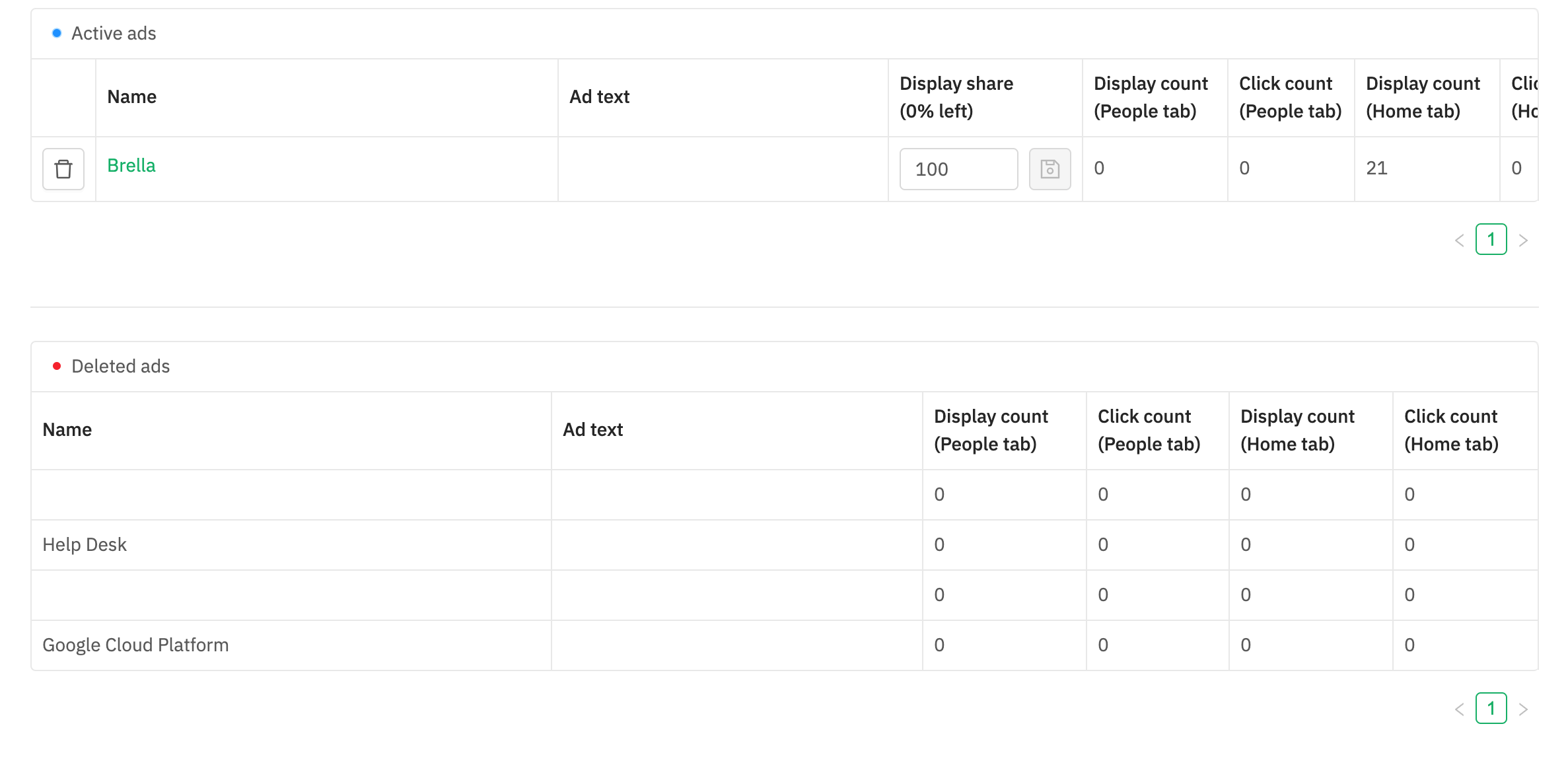 ---
Last updated on October 2021.
Written by Stephanie Campano Valenzuela.

If you didn't find an answer to your questions, please contact the Support Team here.

👇