Can I customize the registration procedure for my attendees?
Brella doesn't allow for customizable navigation. You are able to customize some text in the navigation.
You can rename your sponsor section to suit your event, for both virtual and live events.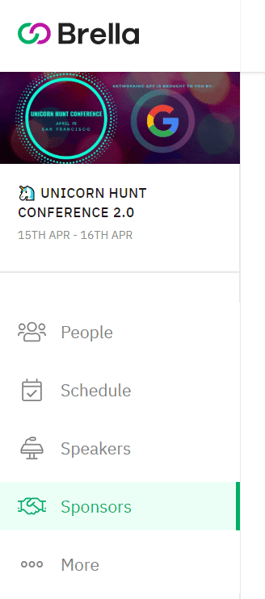 To change it, navigate to Sponsors in your event admin panel. There will be an option to change the name on the right.
Your changes will go live instantly.