Change your event's date and time format
As an event organizer, you cannot change the time and date format for your event but you can change it only for yourself.
Like you, attendees can also change their time format and edit their profile on their Account.
How can I change the time and date format in my account?
Desktop
Sign in at next.brella.io.
Move your cursor to your profile picture in the top right.
Click 'Settings'.
Now you can edit your account details like your date format.
Select 'Save changes' at the bottom.
Your account is updated.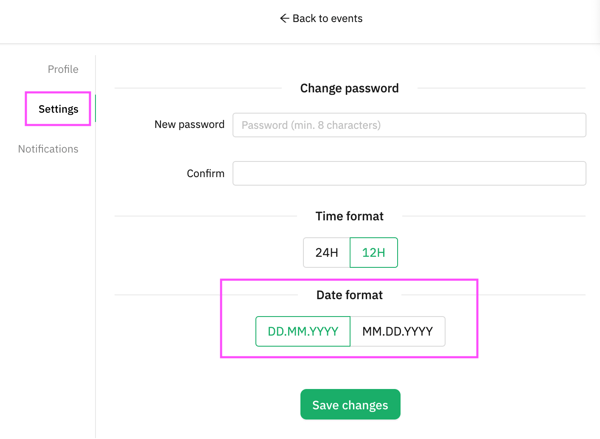 In Your Brella account, you can change your email, password, select time & date preferences, and update your information from your account page. Check how to do it here.
---
Last updated on February 2021.
Written by Stephanie Campano Valenzuela.

If you didn't find an answer to your questions, please contact the Support Team here.

👇