📖 Breakout Rooms | Stage 4
Breakout Rooms: Rename Breakout room tab
Learn how to rename the breakout room tab for attendees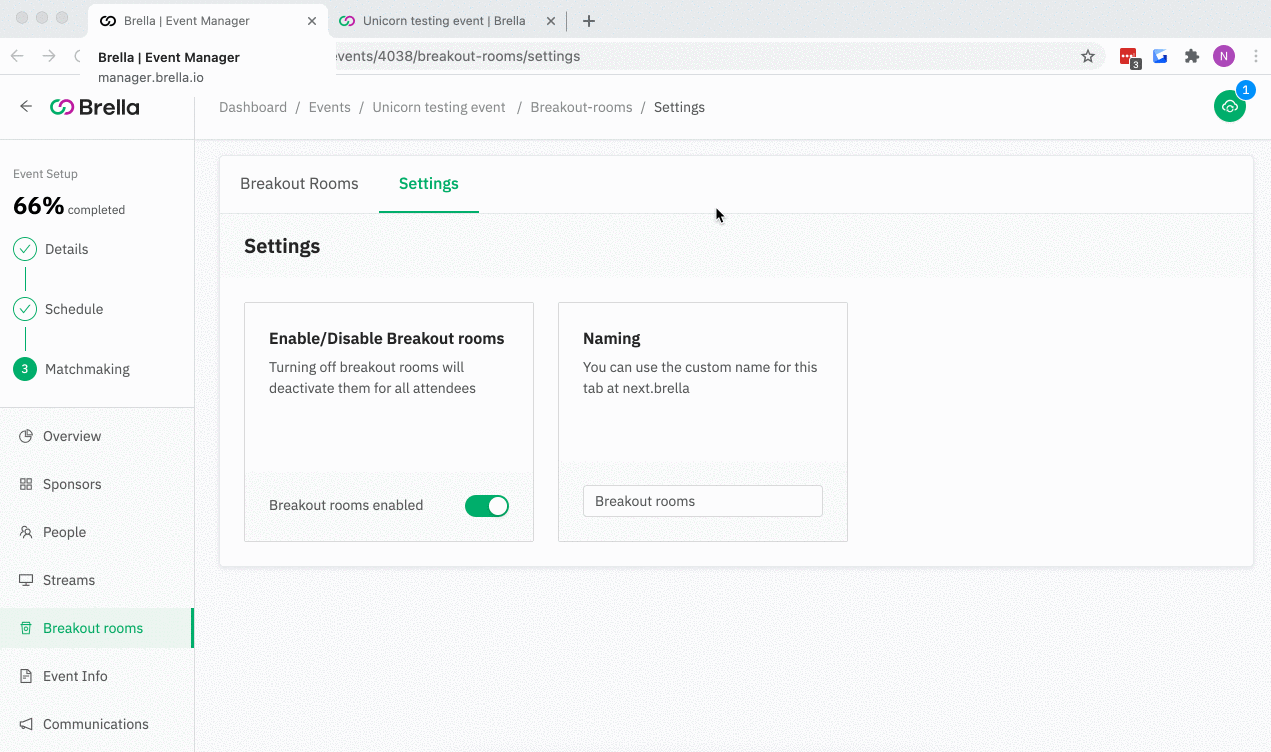 Some ideas for the title of this section to better fit the purpose of your event: workshops, coffee breaks, group work area,

1. Navigate to the admin panel - Breakout rooms
2. Click 'Settings'
3. Rename the tab for the attendees under 'Naming'
4. The change is completed and live.
➡️Note! Renaming only affects the event side. The admin panel tab name remains as breakout rooms
---
Last updated - July 2022.
Written by Natasha Santiago.

If you didn't find an answer to your questions, please get in touch with the Support Team here.
👇