You can add sidebar integrations such as polls or other to your sidebar in the Schedule sessions.
You can add sidebar integrations in three places in Brella, the virtual booths, Stream tab, and Schedule sessions. In this article, you will learn how to embed to the sidebar of the Schedule.
Content
Schedule
1. Go to the Schedule on the Admin panel
2. Go to the session you want to add the sidebar integrations to from 'Edit'.
3. Navigate to the top right corner for the 'Edit Side Panel (Integrations)'.
4. Add a new sidebar integration with 'New' and add the title for the integrations and the embed URL.
5. All changes will be saved automatically and reflected in your event immediately.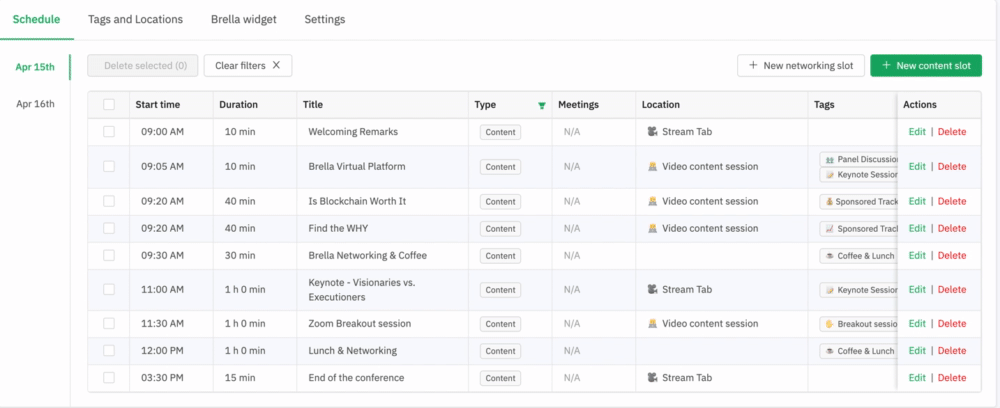 For your attendees it will look like this in the schedule: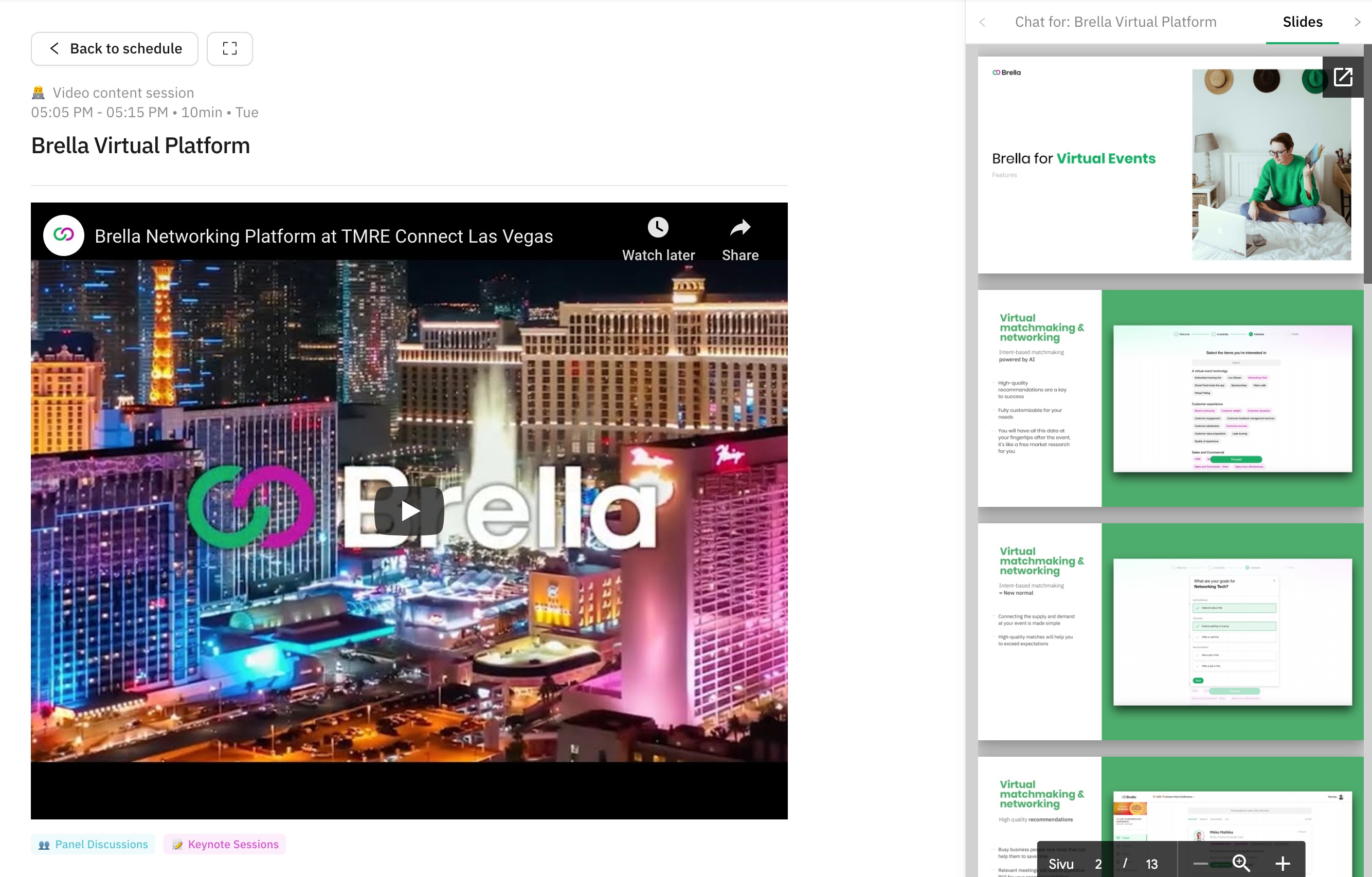 🌟Tip: You can add any kind of document that is embeddable to the sidebar so you can utilize polls, Q&A's, slideshows, or other content to enhance your attendee experience!
Third-party platform examples
Below you can find examples of different of how different third-party tools can be used to customize your Schedule session sidebar.

1. Polls and Q&A - Example 1: Slido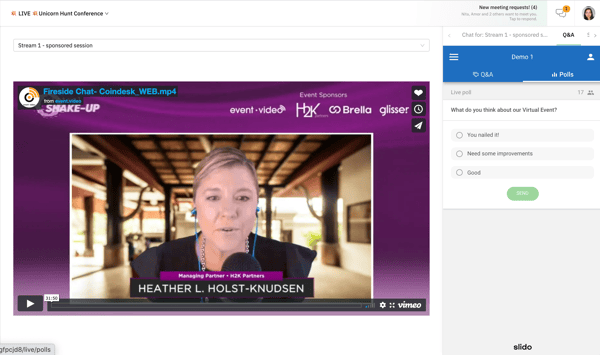 2. Slideshows / PDF - Google Drive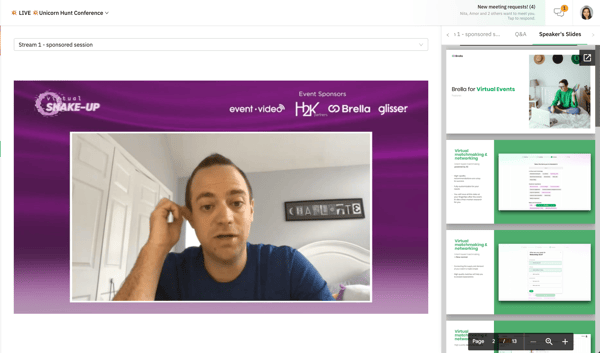 3. Surveys - Typeform