📖 Navigating The Event Platform
Navigate your event: Breakout rooms
Breakout rooms work as a meeting point for attendees in events.
There are several tabs on the platform that you can explore and search for content, people and participate in exciting activities. The navigation bar can be found on the left side of the event.
📌 Each event on our platform is unique, so we encourage you to explore the platform before and get to know all the event's pages.
What are the breakout rooms?

In the breakout room tab, you can find different virtual "rooms" that work as meeting points for the event attendees. You can find coffee breaks, workshops, and much more!

Breakout rooms work as virtual meeting rooms where
there can be different rooms for different purposes, and
not all rooms are open during the whole event, so remember to check the date and the time from the breakout room card.

Read more about how to join a breakout room here.
Below you can find a video of one example event displaying what your event can look like. Please note that all events on the platform are unique, so if you can't find a particular feature on the forum, don't worry!
💻 Available on the Web app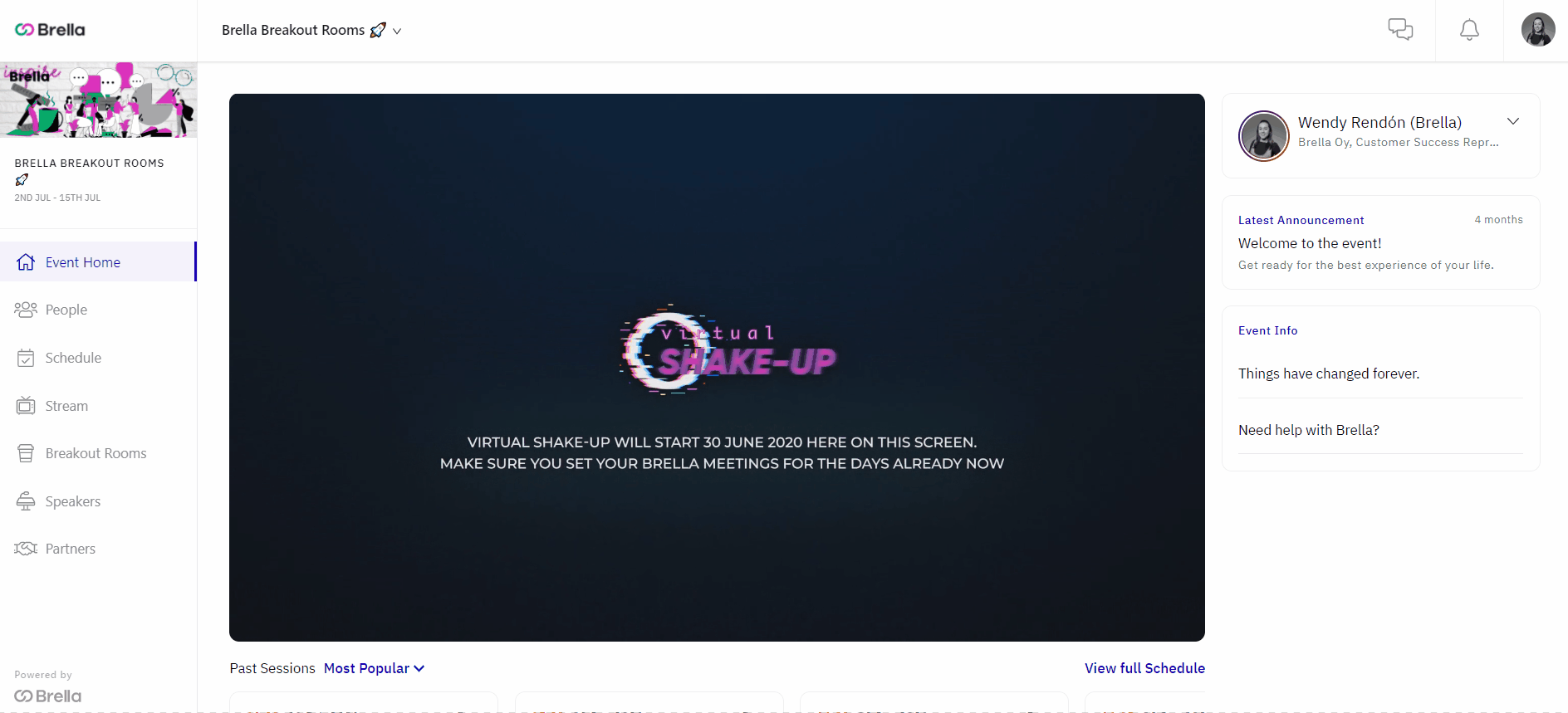 ---
Last updated on June 2022.
Written by Nita Kumpu.

Please contact the Support Team here if you didn't find an answer to your questions.
👇