Customizing the Stream tab
Any type of customization for your live stream session(s) should be handled from your streaming provider tool. On Brella's Admin Panel you will need to add an embed link only.
In the Brella Admin panel, you can customize the stream tab with functionalities such as live chat and sidebar integration. Already with these tools, you can create streams with different functionalities and individualize them from each other.
As the 'Stream' tab's main functionality is the iFrame to which you can embed content as you wish, you can customize the stream view to have your own branding, logo, or layout with your chosen streaming provider.
In case you want to customize the view, like add a logo of your sponsors, your company's logo, video ads as breaks during the live sessions, etc. - Please, contact your production team and/or streaming provider to handle this matter.
An example of a customized view versus a non-customized view:

Customized view with branding, sponsor logos, and sidebar integration with slides for the presentation—customization of the stream window done with a chosen streaming provider.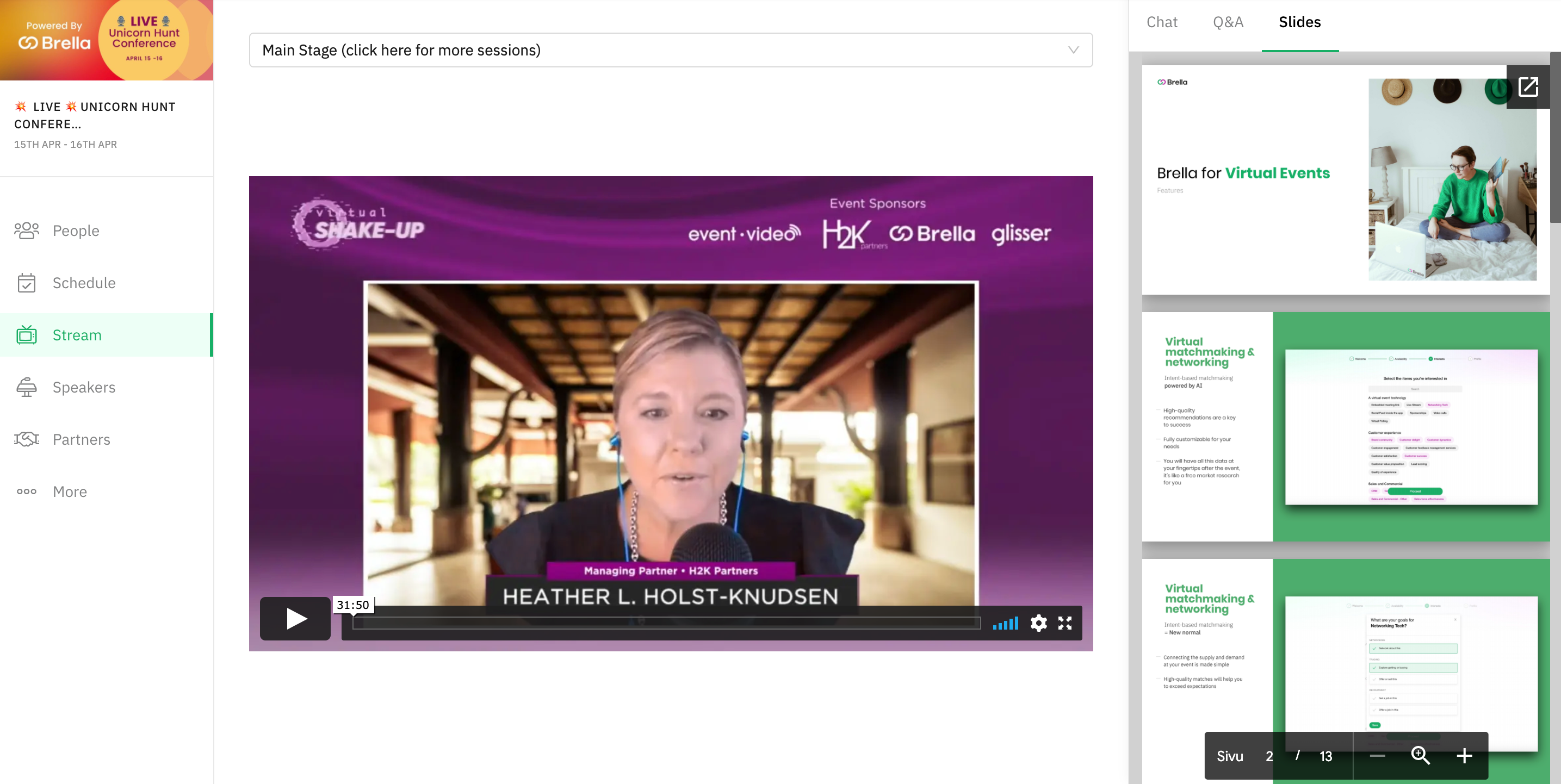 Non-customized, only video content with live chat enabled.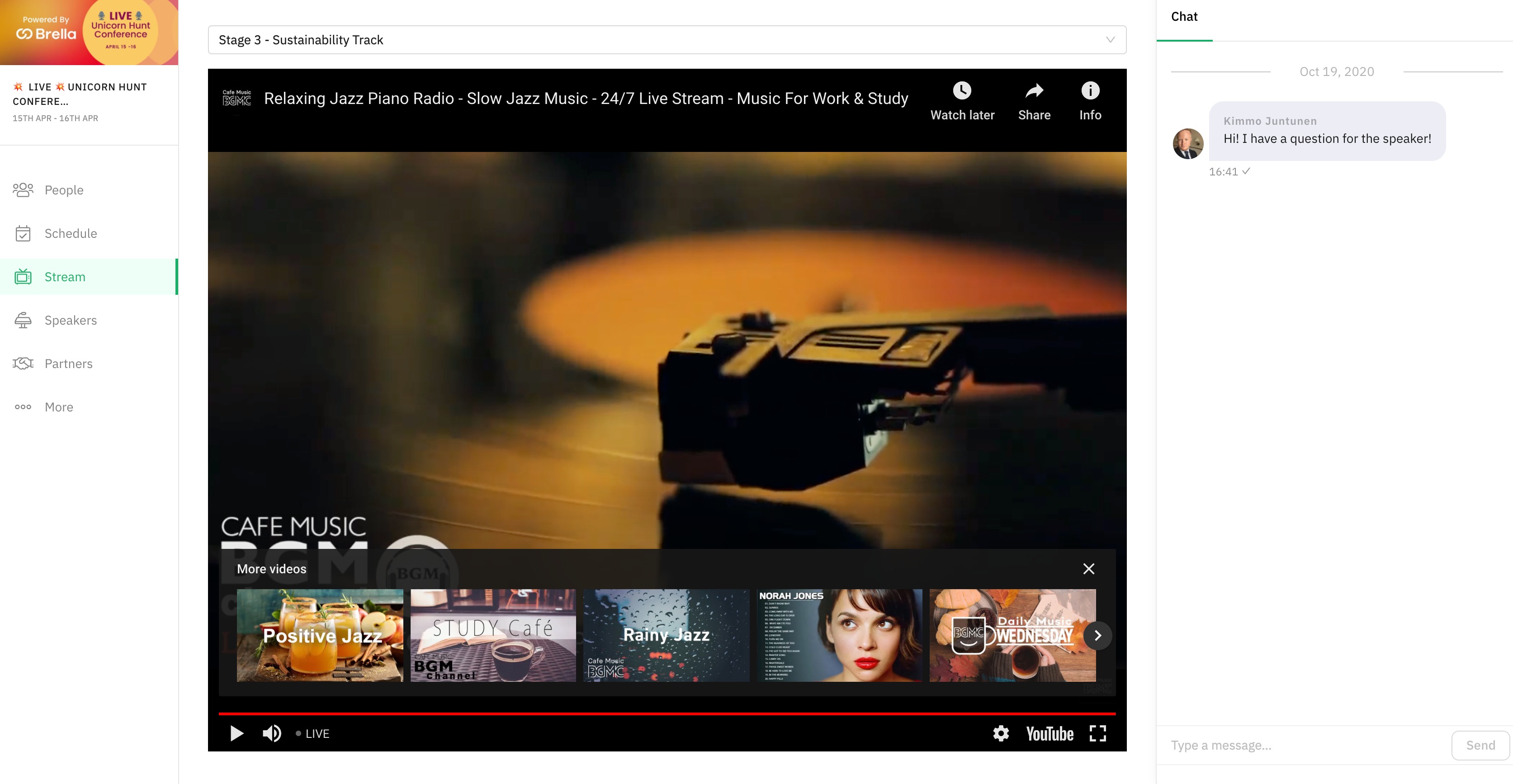 ---
Last updated on July 2021.
Written by Stephanie Campano Valenzuela.

If you didn't find an answer to your questions, please contact the Support Team here.

👇