Customization potential for your event at Brella
Add logo, colors, and more to rebrand Brella and mold it based on your company's or event needs.
A platform solution that supports your event's branding needs is an asset. At Brella, we've been working on a design that allows you have the freedom to customize our event platform to make it feel like yours and bring more highlights to your event/company's identity.
Our potential for customization includes: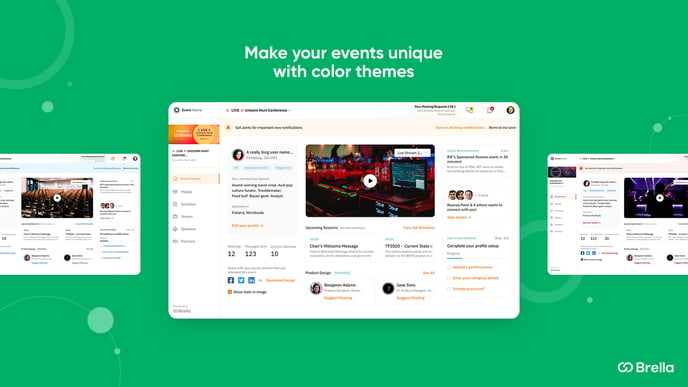 ---
Last updated in February 2021.
Written by Wendy Rendón

If you didn't find an answer to your questions, please contact the Support Team here.

👇