Admin Login: LinkedIn or Facebook
Learn how to log in to your Brella account using LinkedIn or Facebook without magic link authentication.
To be covered:
Intro
Now, it's possible to speed up the joining and access process by using your LinkedIn or Facebook accounts.
Check the steps below, and learn how to use your LinkedIn or Facebook credentials to access your Brella account.
Steps
Go to manager.brella.io
Choose LinkedIn or Facebook.
👉 Continue with LinkedIn - Input your Email and Password to your LinkedIn account. Sign in and click Allow if prompted.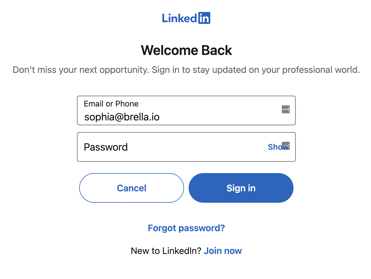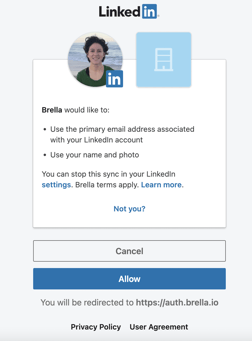 👉 Continue with Facebook - Click Continue as *Your Name*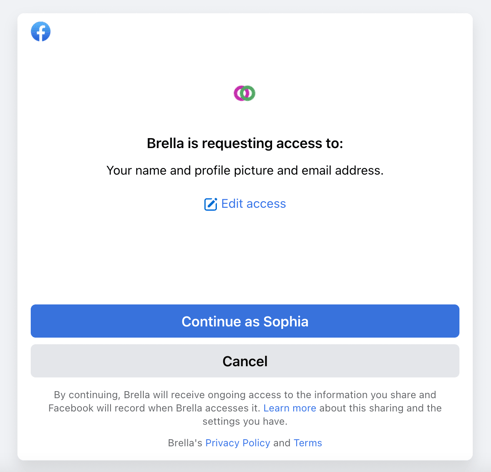 💬 Note: If this is your first time in Brella, you can follow the steps to create an account here.
Requirements to access Brella
Have the latest version of the browser of your choice.

Brella works on all modern browsers, preferably Google Chrome, Mozilla Firefox, and Safari.
DuckDuckGo browser is not supported. If this is your default browser, please change it to Chrome while using Brella. ❗

Have the latest version of the Brella App on the web and mobile.

---
Last updated in July 2022.

Written by Sophia DiPaola
If you didn't find an answer to your questions, please contact the Support Team here.

👇