Use the sidebar to embed links in the sponsor booth.
In order to add presentations, lead captures, or engagement tools in your virtual booth, you need to add an embeddable link in Brella's Admin Panel. If you are seeking to embed a presentation, please view the article on how to generate an embeddable link through Google Drive below.
Once you have your embeddable link available...
Go to Admin panel and login with your credentials
Find your event and open Sponsors
Open the sponsor and select "Edit Virtual Booth"
Add the embeddable link under "Sidebar integrations"


All done! The image below attached to see the result.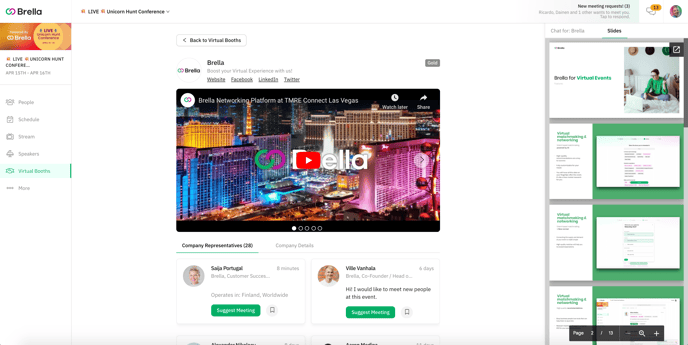 Helpful articles