Pricing & Services for Brella
There's a lot of diversity when it comes to events. Brella offers you a wide range of services and features that will help you make your event a success.
Budgeting is always hard but having the tranquillity about how much value you get out of a great platform is a great starting point.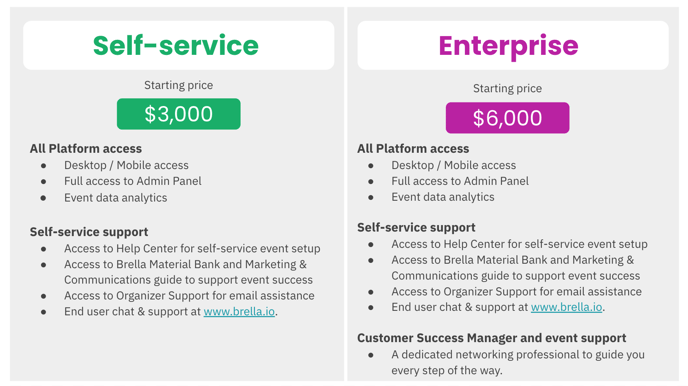 💡Note: For a detailed description of features and services, visit the following list of what you get in Brella
If you would like to know if Brella is the best platform for your event, our sales team will be happy to answer your questions; please leave your details here.
---
Last updated in February 2021.
Written by Wendy Rendón

If you didn't find an answer to your questions, please contact the Support Team here.

👇